Founded in 1990, Curry Architects has a history of developing long-term relationships with our clients. We work on a range of project types, from education to retail, hospitality, manufacturing, and more. We take great pride in serving our clients to the best of our abilities. Whether they are looking for excellent design, complicated code analysis, or extensive programmatic objectives, we set our clients' needs at the forefront of all we do. Our team's knowledge base and expertise allow us to tailor the appropriate methodology to any project, from small interior renovations to large multi-story new builds. Our proficiency in both architectural and interior design allows for a broader breadth of services. We draw from our collective talents and experiences to provide a well-rounded approach to our projects to best meet our clients' expectations.
In addition to standard architectural services, including conceptual design through construction documents, Curry Architects offers much more to add value to a project and the process. Some ideas must be thoroughly investigated to ensure viability; test fits and feasibility studies allow us to explore a site's or existing building's possibilities. Verifying that the program will fit the space allowed and documenting the existing conditions is the key to a successful outcome. We communicate closely with our clients throughout the process and collaborate heavily with the entire consulting team. Support nearing the end of a project includes bidding and negotiations, permit submission, and contract administration. We are mindful of our clients' budgets and schedules and work with them every step of the way to ensure their peace of mind.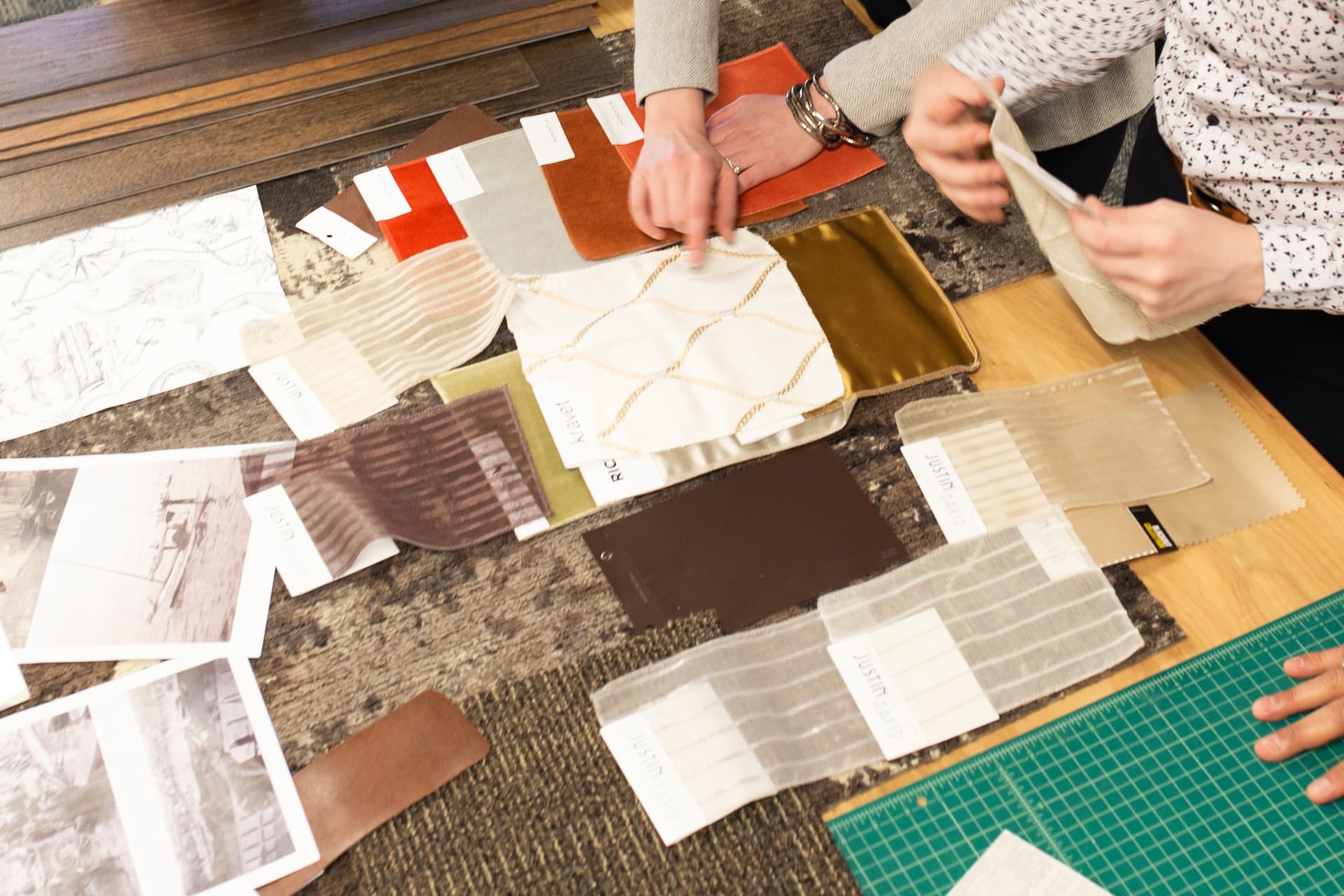 Our comprehensive interior design services include space planning, programming, establishing design direction, creating the materials palette, and documenting these elements. While Curry Architects offers all these services independently, it is beneficial when the interiors team collaborates with the architectural team for cohesiveness throughout a building. The interior of a space is just as important as the exterior. These areas are used most often, and sound design can impact the feel and use of space. Planning for the end user is essential for creating a balanced atmosphere with an equally pleasing aesthetic. Our designers are well-versed in creating stunning interiors and have the technical know-how to provide optimal functionality.