---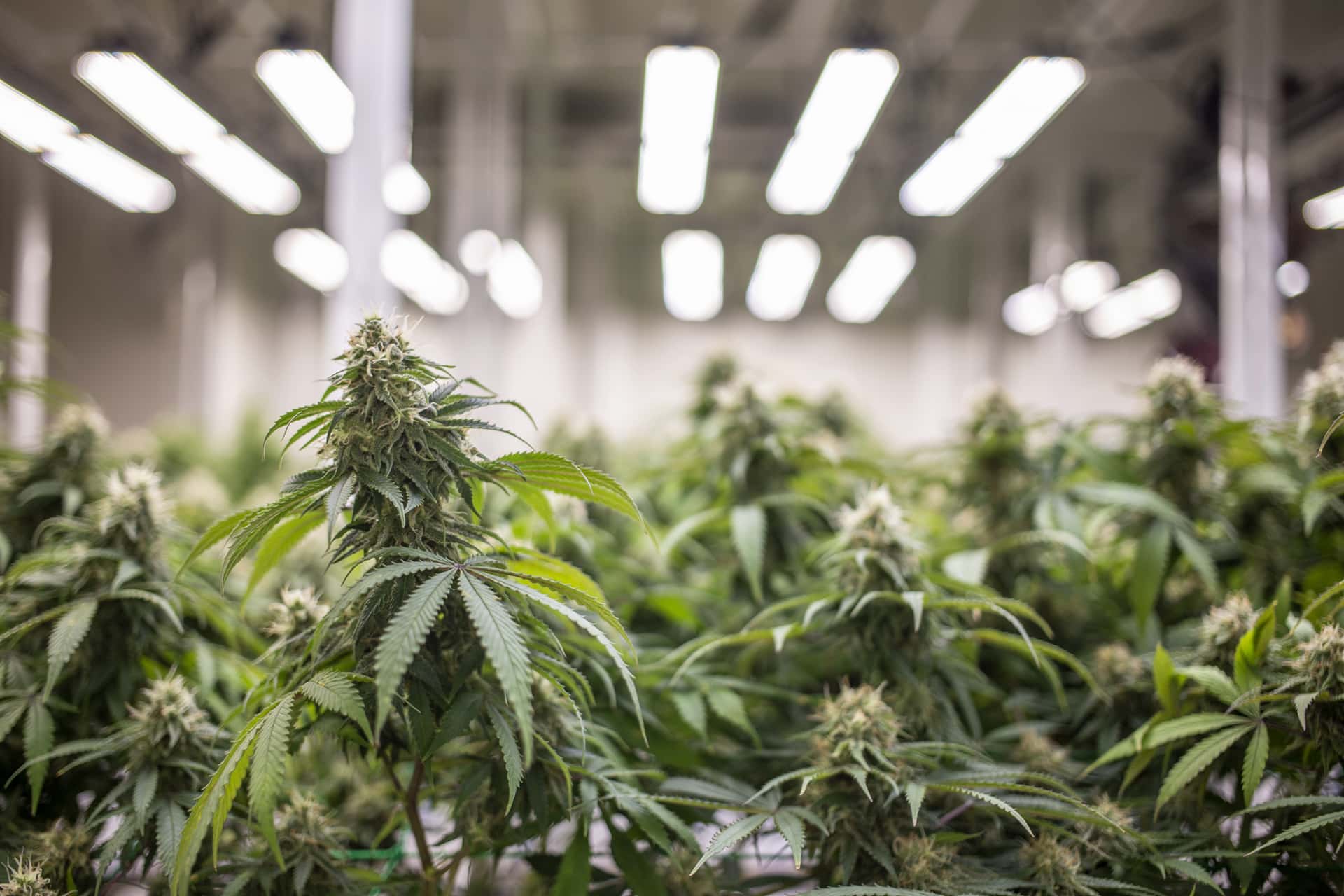 Curry Architects has kept at the forefront of design strategies for the cannabis industry since medical cannabis was first legalized in Maryland. We have applied our extensive skills in the restaurant, retail, and pharmaceutical industries to advance design practices for dispensaries, cultivation, and processing facilities.
We lead an experienced team of experts in this lucrative market while guiding our clients through the creative process. With each project we complete, we build upon our knowledge base. We have gained a solid understanding of jurisdictional regulations and requirements and try to think outside the box for innovative solutions to challenges that may arise.
Our team is continually learning best practices and educating ourselves in the cannabis industry to better serve our clients' unique needs. Our collaborative process and immersion in all aspects of these projects have given us deep insight into what it takes to champion a successful project.
ADDITION TO CANNABIS CULTIVATION FACILITY
Two-story addition with loading dock and connection to an existing facility to more than double the cultivation capacity for the client
NEW CANNABIS MANUFACTURING FACILITY
Interior renovation for a newly expanded state-of-the-art extraction and manufacturing facility with several labs, dedicated packaging spaces, a secured vault to accommodate large-scale production, and a loading dock/warehousing space for incoming and outgoing deliveries
ADDITION OF WAREHOUSE AND TRAINING ROOM FOR CANNABIS CULTIVATION FACILITY
Addition to an existing facility, including a large break room and training area for staff along with a small loading dock, warehousing area, and offices in a mezzanine space
INTERIOR RENOVATION FOR NEW TISSUE CULTURE DEPARTMENT
Conversion of former manufacturing space into a tissue culture department for continued research and development of advances in the industry
EXPANSION OF FEDERALLY LICENSED CANNABIS CULTIVATION FACILITY
Schematic design for the expansion of an existing, federally licensed cannabis cultivation and process facility, including a thorough review of existing conditions, due diligence report, and phasing plans for gradual growth
NEW CANNABIS CULTIVATION AND PROCESS FACILITY
Existing conditions survey of a former distribution warehouse, due diligence reports, and subsequent test-fits and schematic design to determine if the property was suitable for the client's needs and program for a new facility
INTERIOR RENOVATION OF CANNABIS CULTIVATION FACILITY
Renovation to existing locker room facilities, including additional showers, restrooms, and lockers for faster employee changing and check-in and to accommodate an influx of new staff
---
SOCIAL SECURITY ADMINISTRATION
Permit and construction drawings for the relocation and expansion of a satellite office at Big Elk Mall
MARYLAND PROCUREMENT OFFICE
Renovation and redesign of two food service vendor stalls in the OPS-1 building cafeteria, including architectural, MEP, interior design, and branding/graphic design
MARYLAND DEPARTMENT OF PUBLIC SAFETY AND CORRECTIONAL SERVICES PAROLE & PROBATION - SOUTHEAST FIELD OFFICE
Greenspring Realty Partners
Interior renovation and expansion of offices from as-built documentation, conceptual test fit, and construction documents to bid negotiation and contract administration services
SOCIAL SECURITY ADMINISTRATION
TCG Management Corporation
Interior alterations to Woodlawn building, including architectural drawings, consultant coordination, and construction administration services
GENERAL SERVICES ADMINISTRATION
TCG Management Corporation
Complete interior renovation and tenant fit-out of existing health suite building, inclusive of administrative offices, conference rooms, and support areas
MARYLAND DEPARTMENT OF HUMAN RESOURCES
Schematic-level design and tenant fit-out for office space
MARYLAND DEPARTMENT OF PUBLIC SAFETY AND CORRECTIONAL SERVICES PAROLE & PROBATION - NORTHEAST FIELD OFFICE
Interior renovation and tenant fit-out for additional interview rooms
MARYLAND DEPARTMENT OF TRANSPORTATION MOTOR VEHICLE ADMINISTRATION
Caves Valley Partnership/Hilltop Development Associates, LLC
Core-shell renovation to the Hilltop Shopping Center with interior build-out renovation for a full-service MVA branch
Overall project 30,000 SF; MVA office 7,800 SF
Prince George's County, MD
Renovation and interior fit-out for multiple hangars on base, including offices, kitchenettes, training rooms, and locker rooms
UNITED STATES CENSUS BUREAU
Interior renovations and tenant fit-out for new office spaces at Scarlett Place
SOCIAL SECURITY ADMINISTRATION
Full interior renovations and tenant fit-out, including construction documents for office facilities
TALBOT COUNTY, MARYLAND STATE FIRE MARSHAL'S OFFICE
Conversion of parking garage into offices for the Fire Marshal
BALTIMORE COUNTY DEPARTMENT OF SOCIAL SERVICES
Exterior renovation and tenant fit-out for office spaces
TALBOT COUNTY DEPARTMENT OF SOCIAL SERVICES
Full tenant fit-out for office facility
BALTIMORE COUNTY DEPARTMENT OF SOCIAL SERVICES, DRUMCASTLE GOVERNMENT CENTER
Complete design and construction documentation to convert existing retail center into offices and renovations to existing parking garage and associated retail spaces