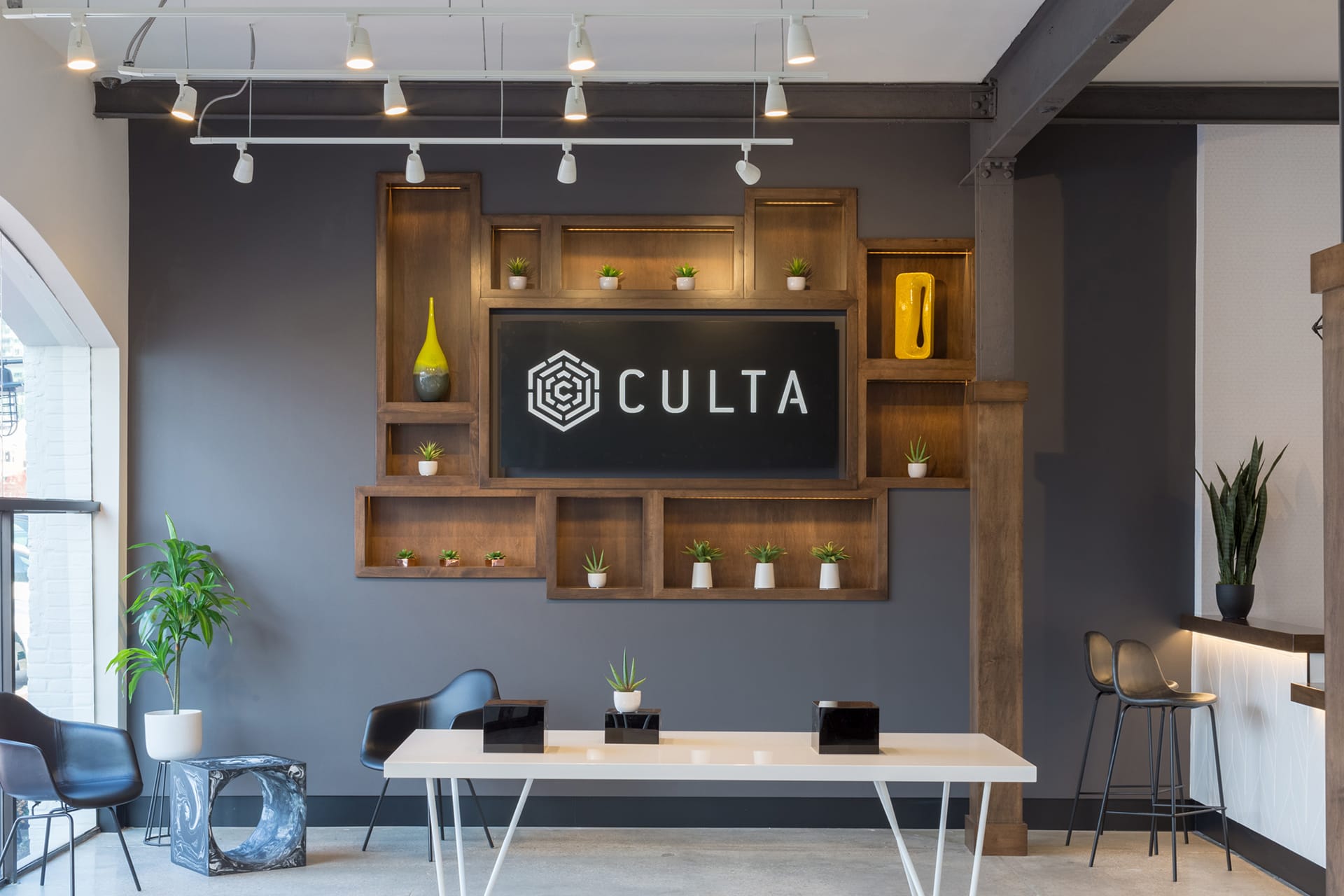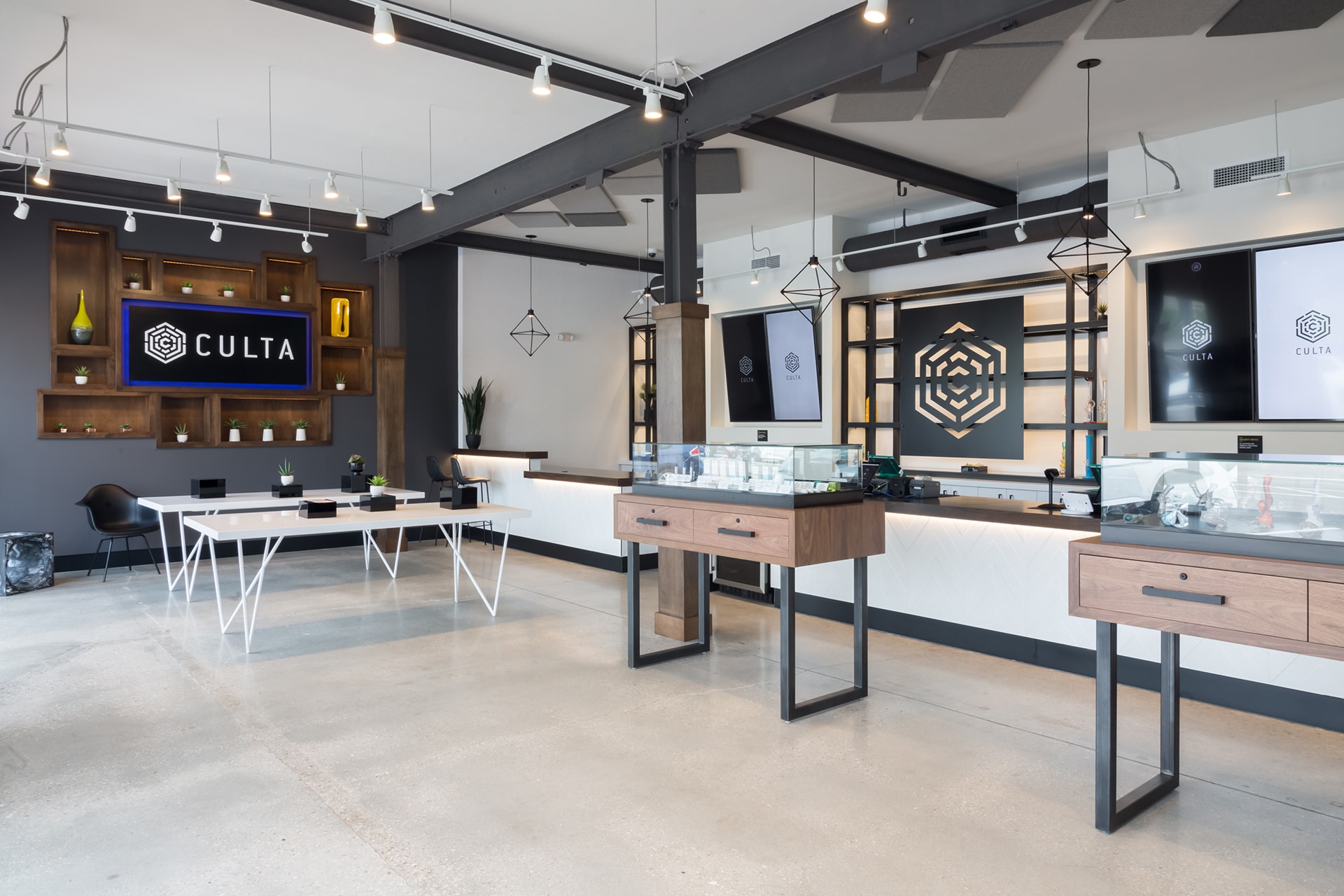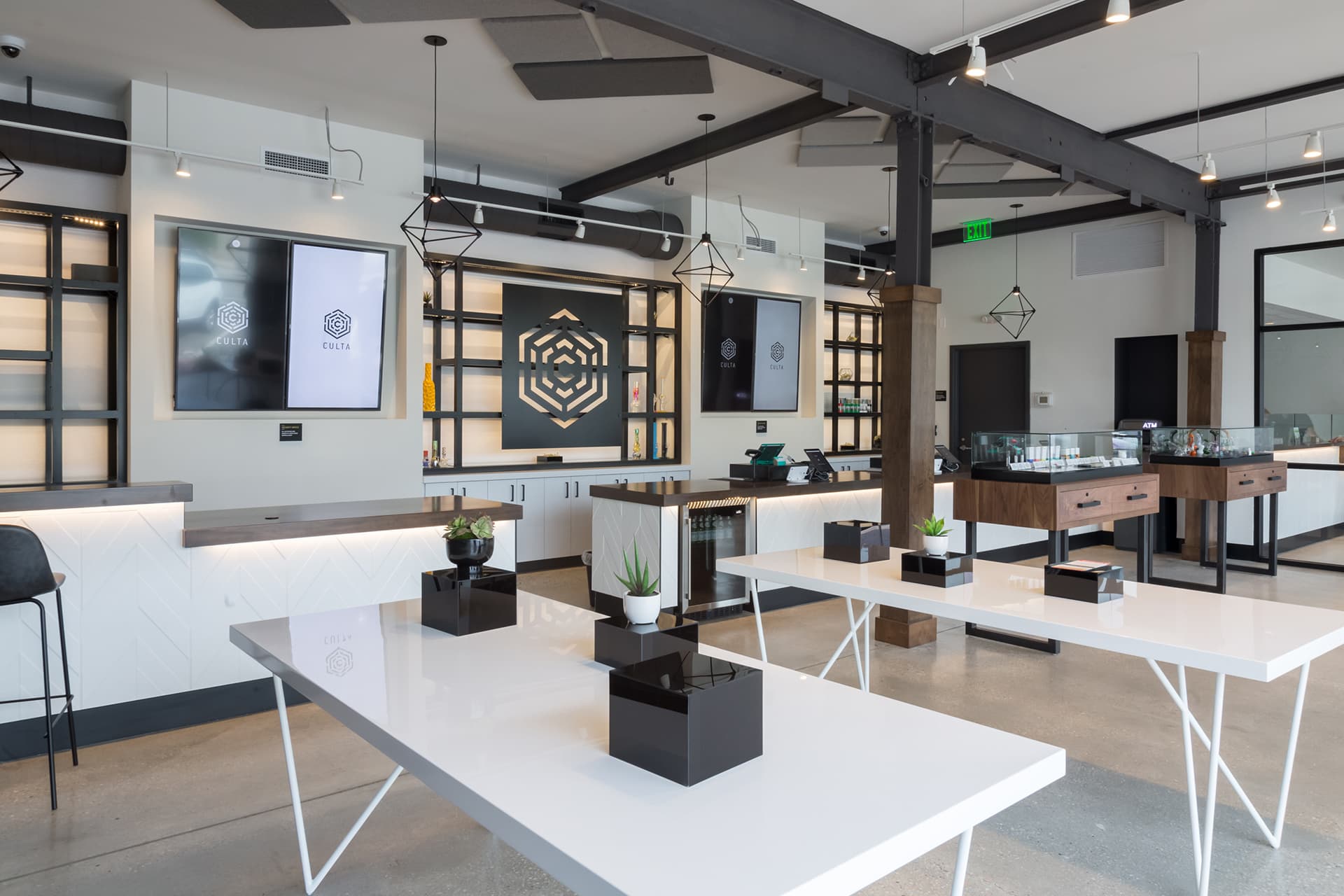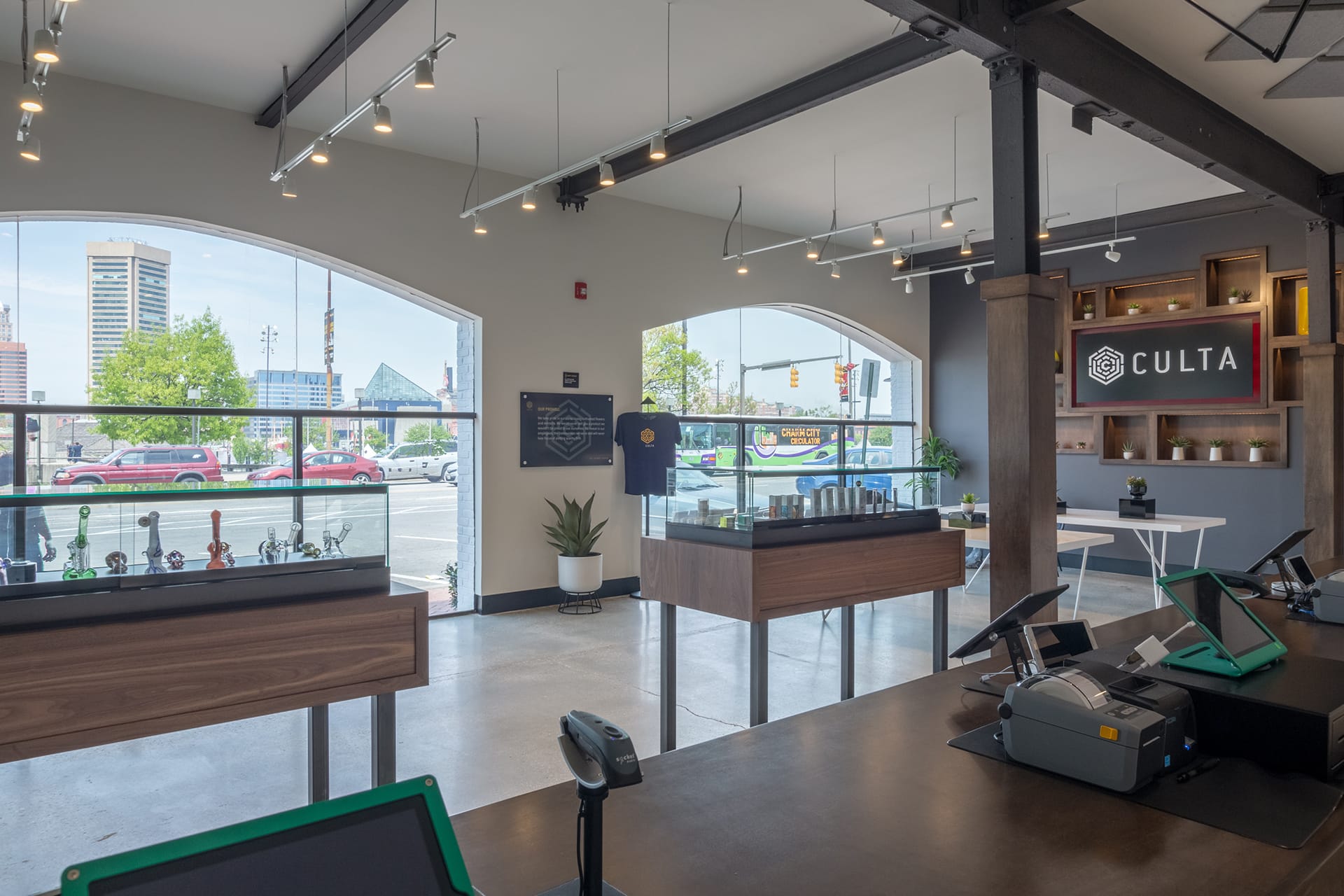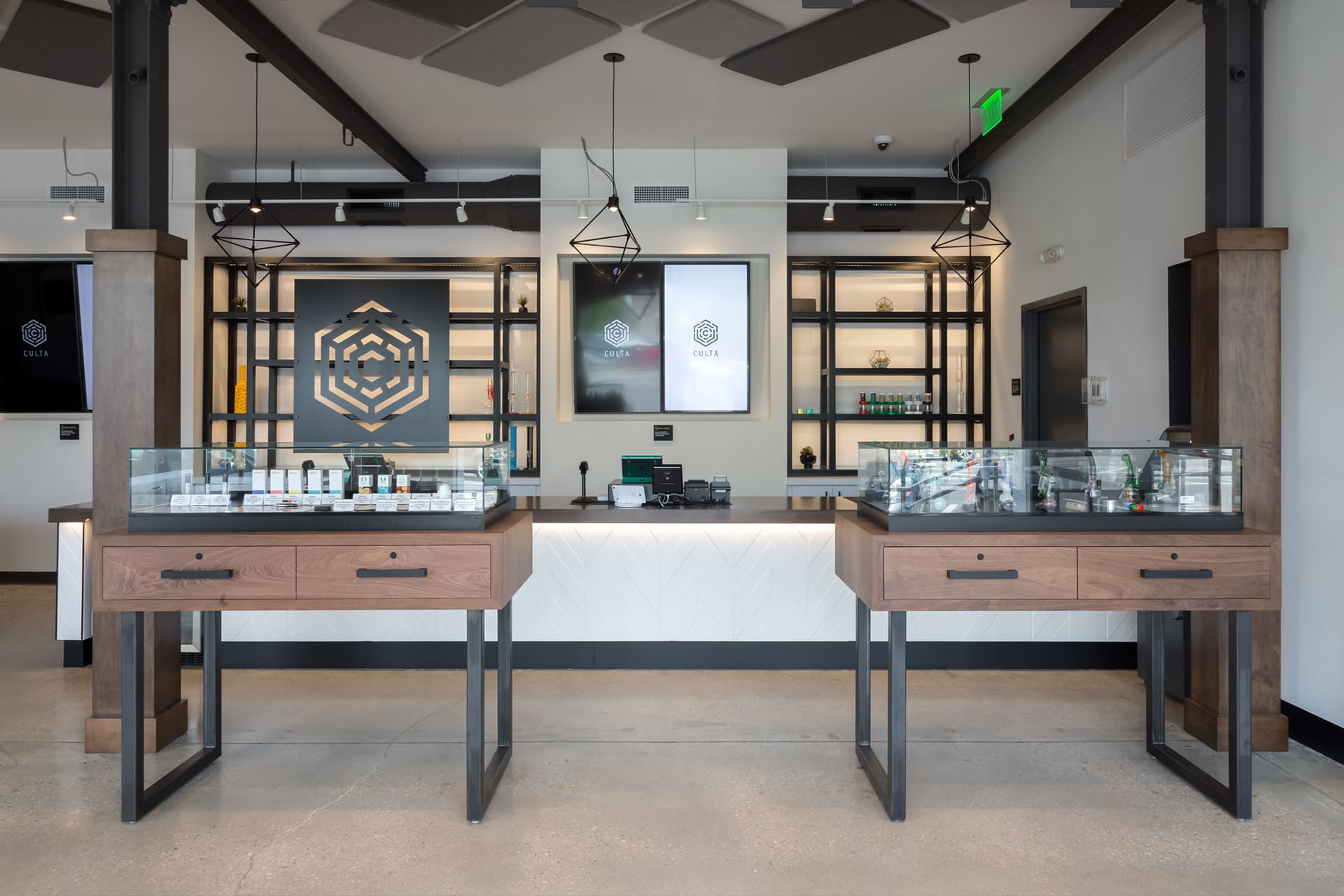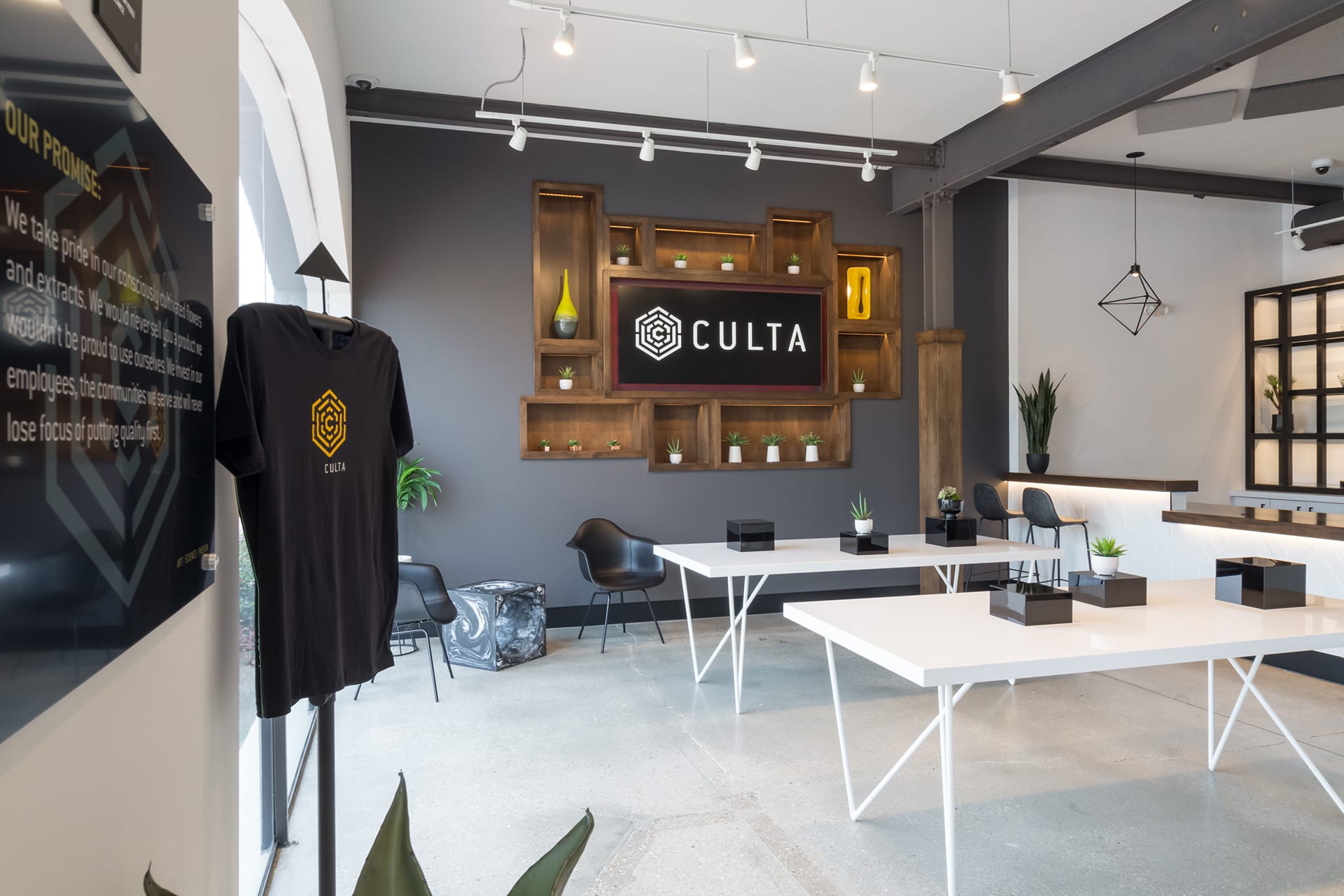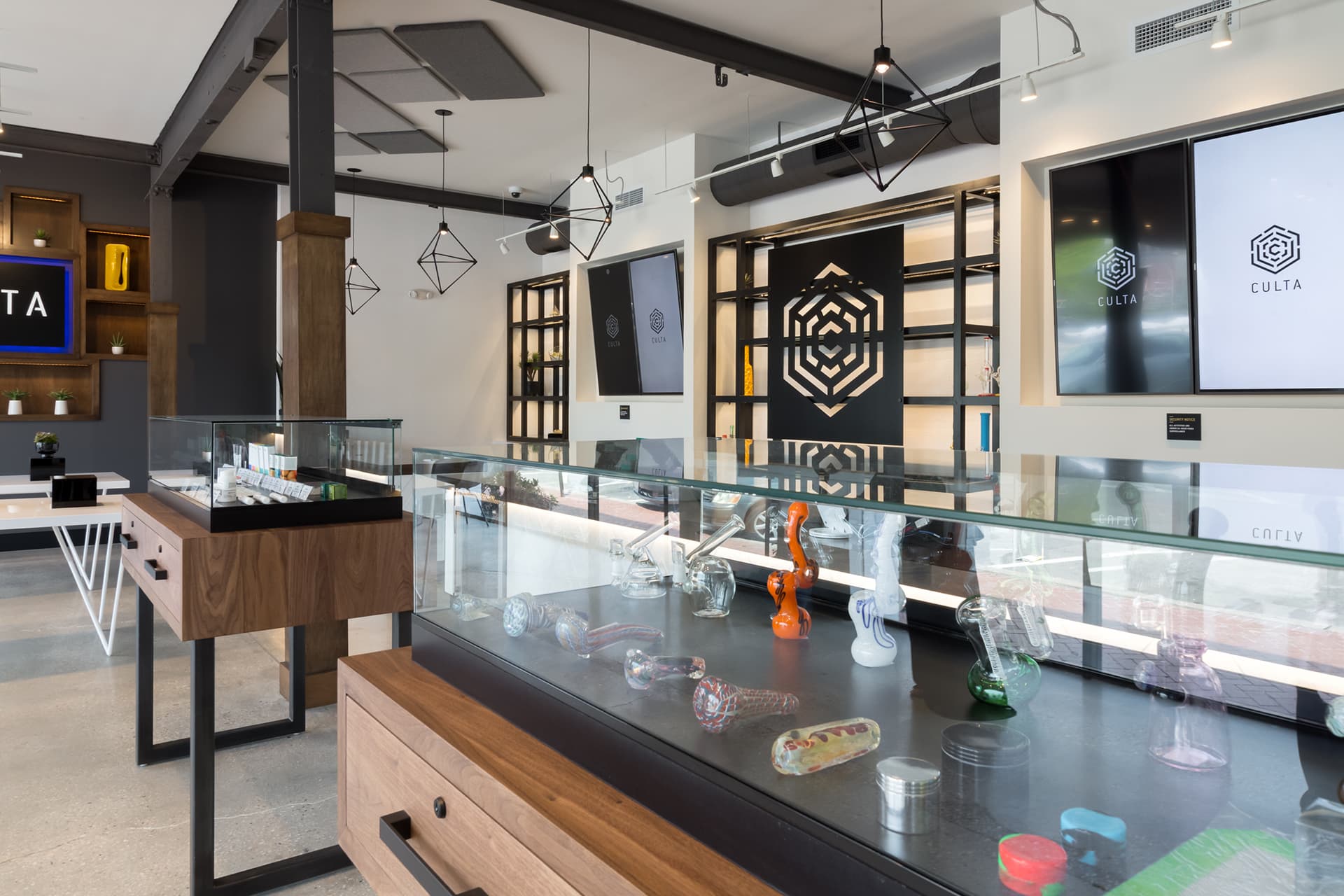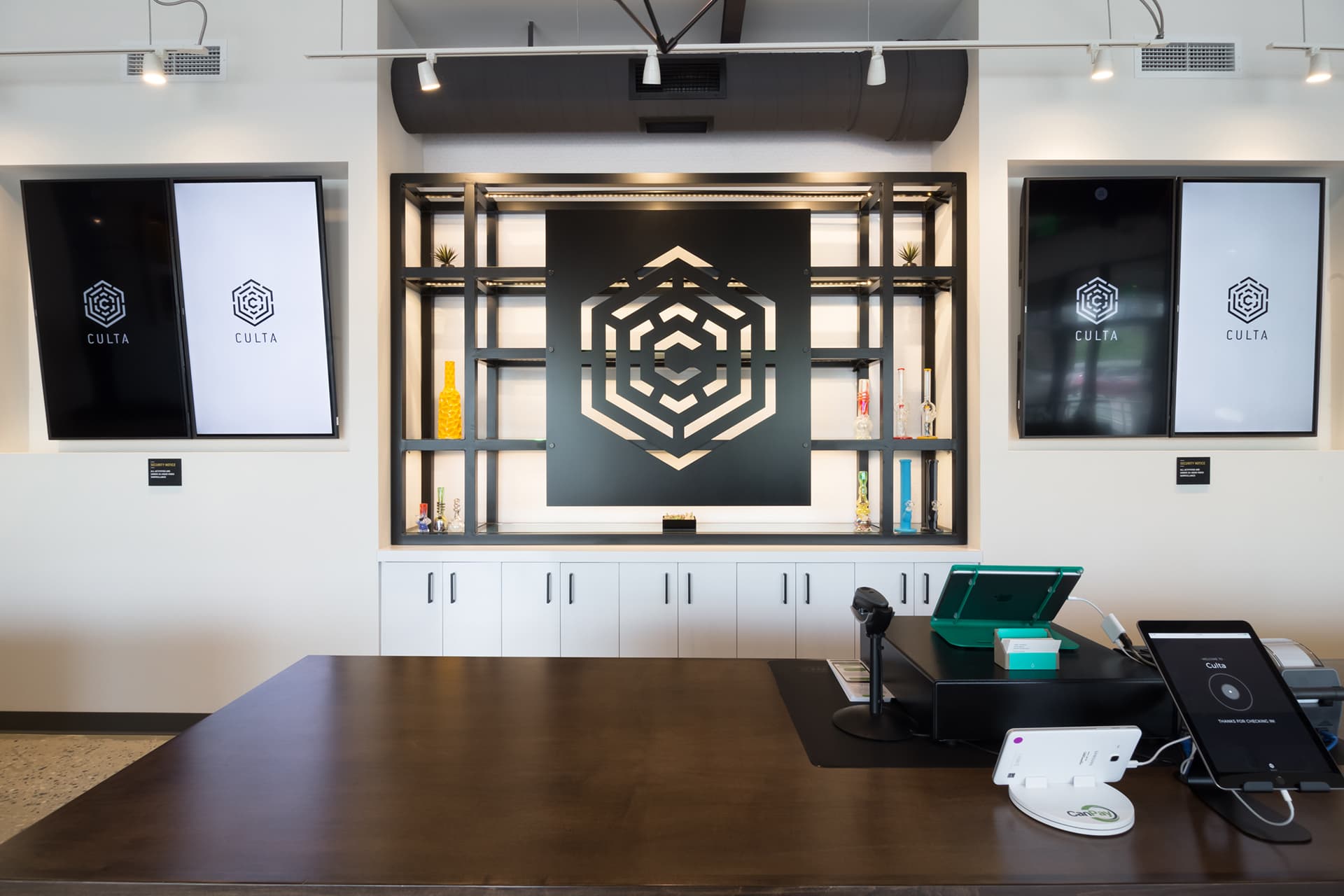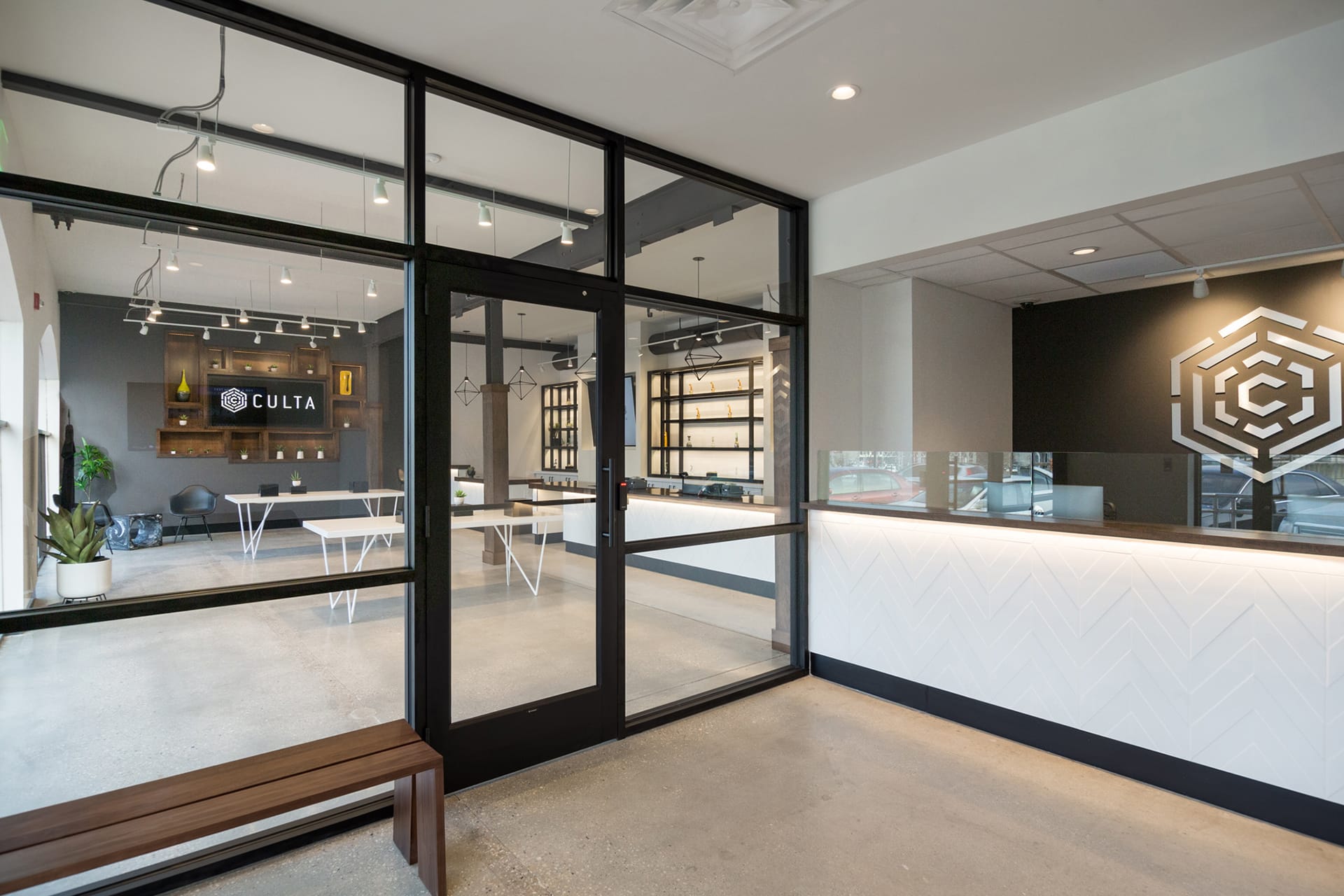 (Double-click for fullscreen)
CULTA
Overview:
Culta opened in 2018 in the Federal Hill neighborhood of Baltimore. One of the first medical marijuana dispensaries in the State of Maryland, Culta's products are also Maryland grown in their facilities in Cambridge, Maryland on the Eastern Shore. Their brick and mortar shop located just off the Inner Harbor was an opportunity for Curry Architects to be at the forefront of branding this startup retail venture. The full renovation of this building which had many lives from industrial warehouse during Baltimore's shipping industry heyday to most recently a local bank branch, involved architectural and interior design from exterior to interior furnishings and staging by Curry Architects. Every element of the design was selected to further augment Culta's bold brand from the black and white color scheme to repeating geometric elements that reference Culta's logo. With this fast changing industry, creating an environment that was adaptable to changing legislation was paramount. With so many patients new to the option of medical marijuana, Curry Architects worked to create a high-end retail experience that was bright, open and inviting to dissolve any preconceived notions about the product. Much of the building's unique structural elements from its past were retained and highlighted in the design such as structural steel beams and columns as well as polishing the existing poured concrete floor. The industrial feel of the building was softened through diffused lighting, succulents and warm wood tones. It was important to Curry Architects to continue to honor the Maryland made aspect of Culta's craft products and use Maryland based artisans on the project. The walnut casework was designed by Curry Architects and produced by Goodwood Design in Hampden.
Location:  215 Key Highway
Baltimore, MD
Size:  2,341 sq. ft.