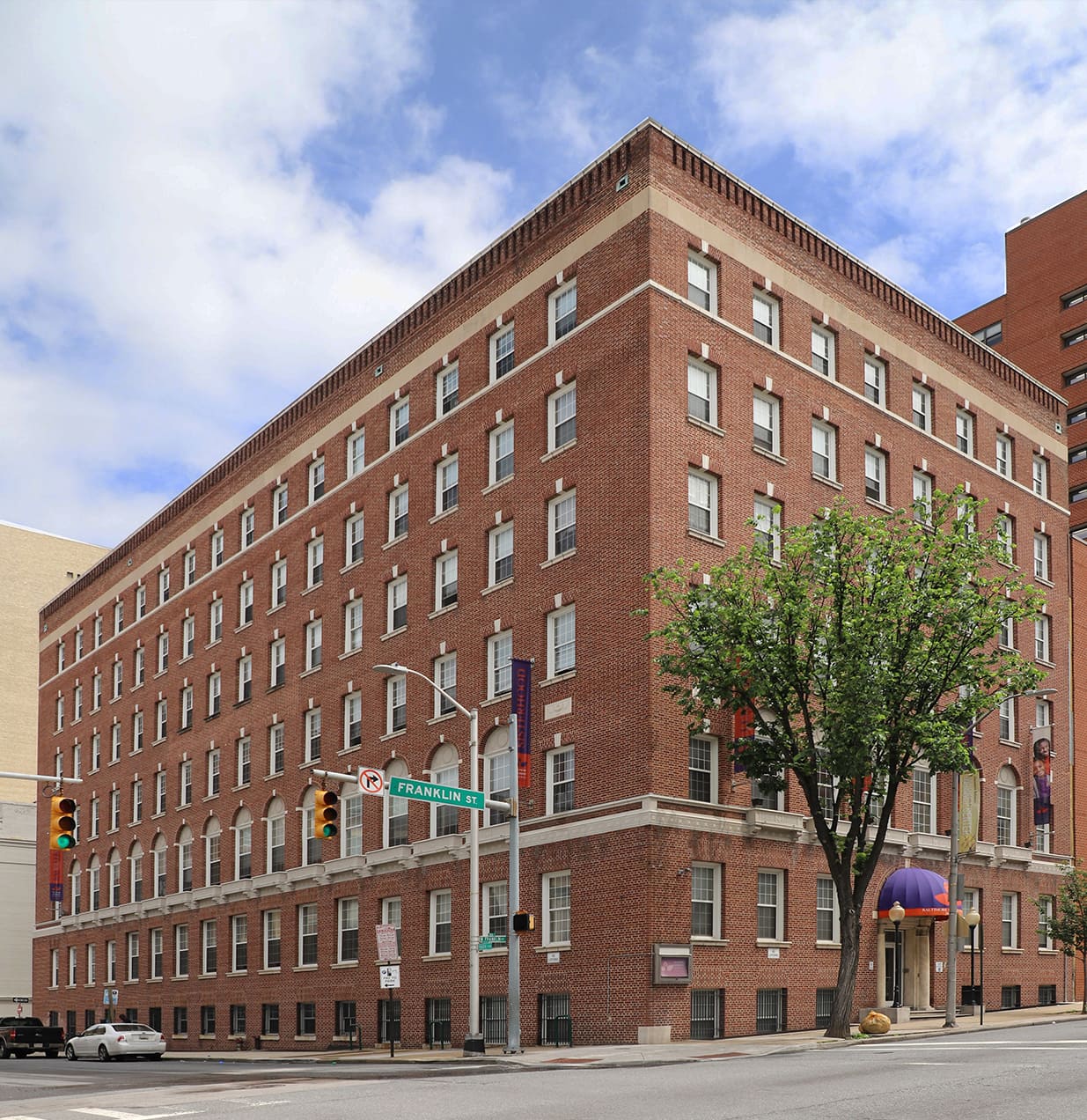 (Double-click for fullscreen)
BALTIMORE LEADERSHIP SCHOOL FOR YOUNG WOMEN
Overview:
Curry Architects helped the Baltimore Leadership School for Young Women expand its footprint with 1,400 SF of classroom space. This might not seem like a massive endeavor but the school is located in the busy downtown historic neighborhood of Mount Vernon in Baltimore City. Any growth in a city can be challenging for an organization, space is at a premium on each city block. The only option was to look up! Curry Architects expanded on of the floors of the building onto an adjacent roof area to gain much needed classroom space to accommodate more students and programs.
The Baltimore Leadership School for Young Women came into the national spotlight when the documentary film STEP debuted at the Sundance Film Festival in 2017 and caught the attention of audience members and judges. STEP has won several awards including won the U.S. Documentary Special Jury Award for Inspirational Filmmaking at the 2017 Sundance Film Festival and the Audience Award for Best Feature at the 2017 AFI Docs Festival.
An affiliate of the Young Women's Leadership Network, the Baltimore Leadership School for Young Women (BLSYW) is an all-girls college preparatory public charter school serving young women residing in Baltimore.
Location:  Mount Vernon Neighborhood, Baltimore, MD
Size:  Added 1,400 sq. ft. of classroom space