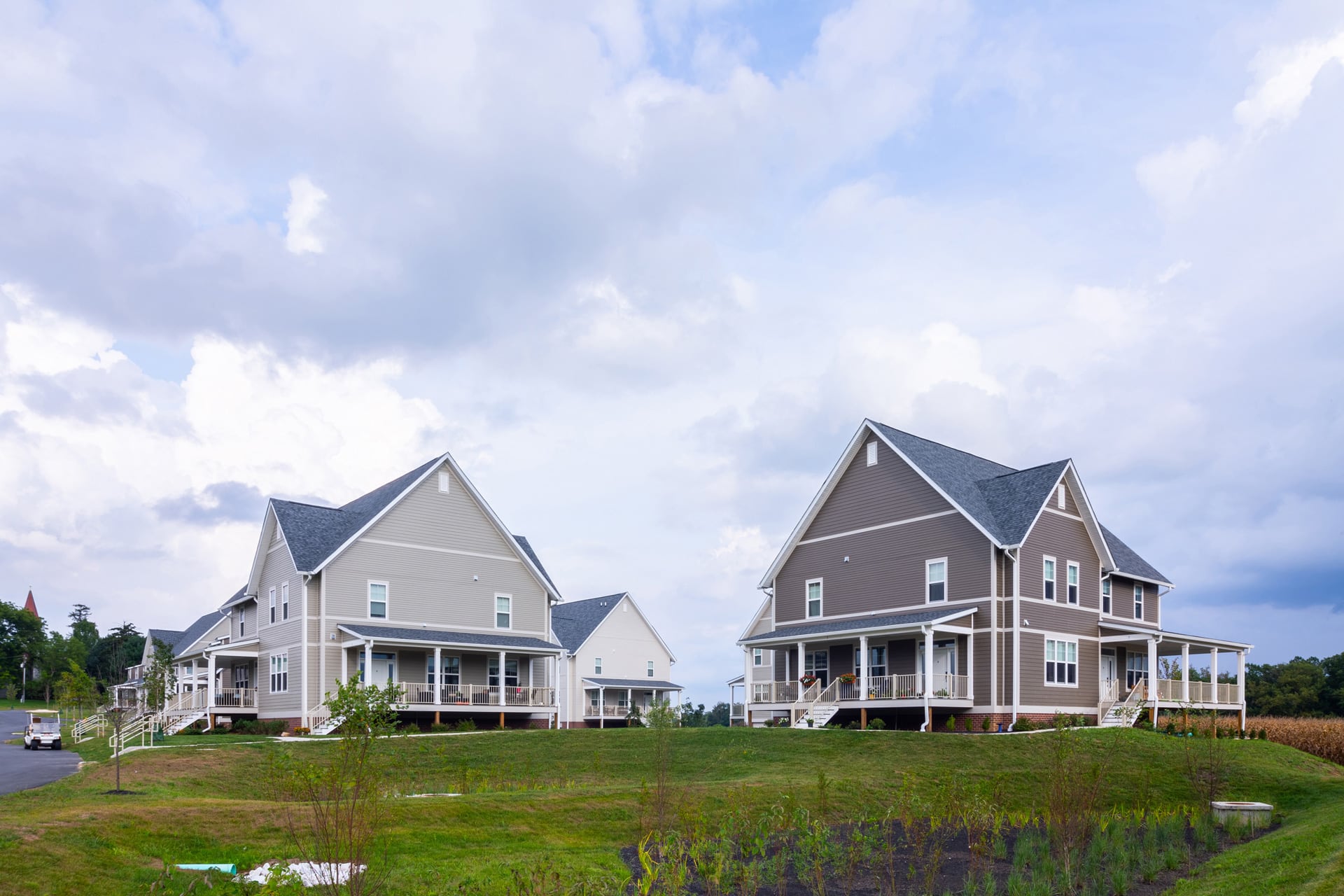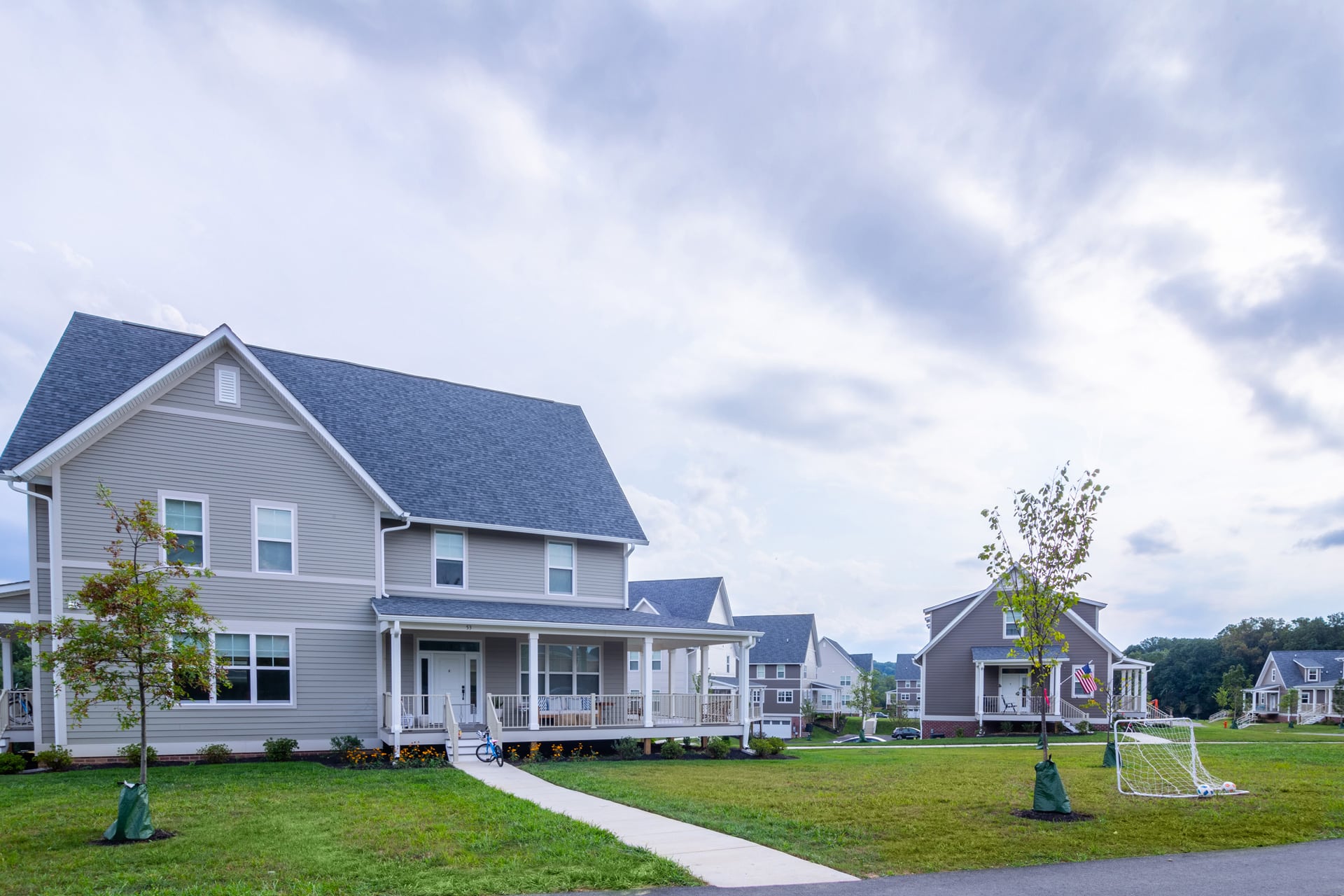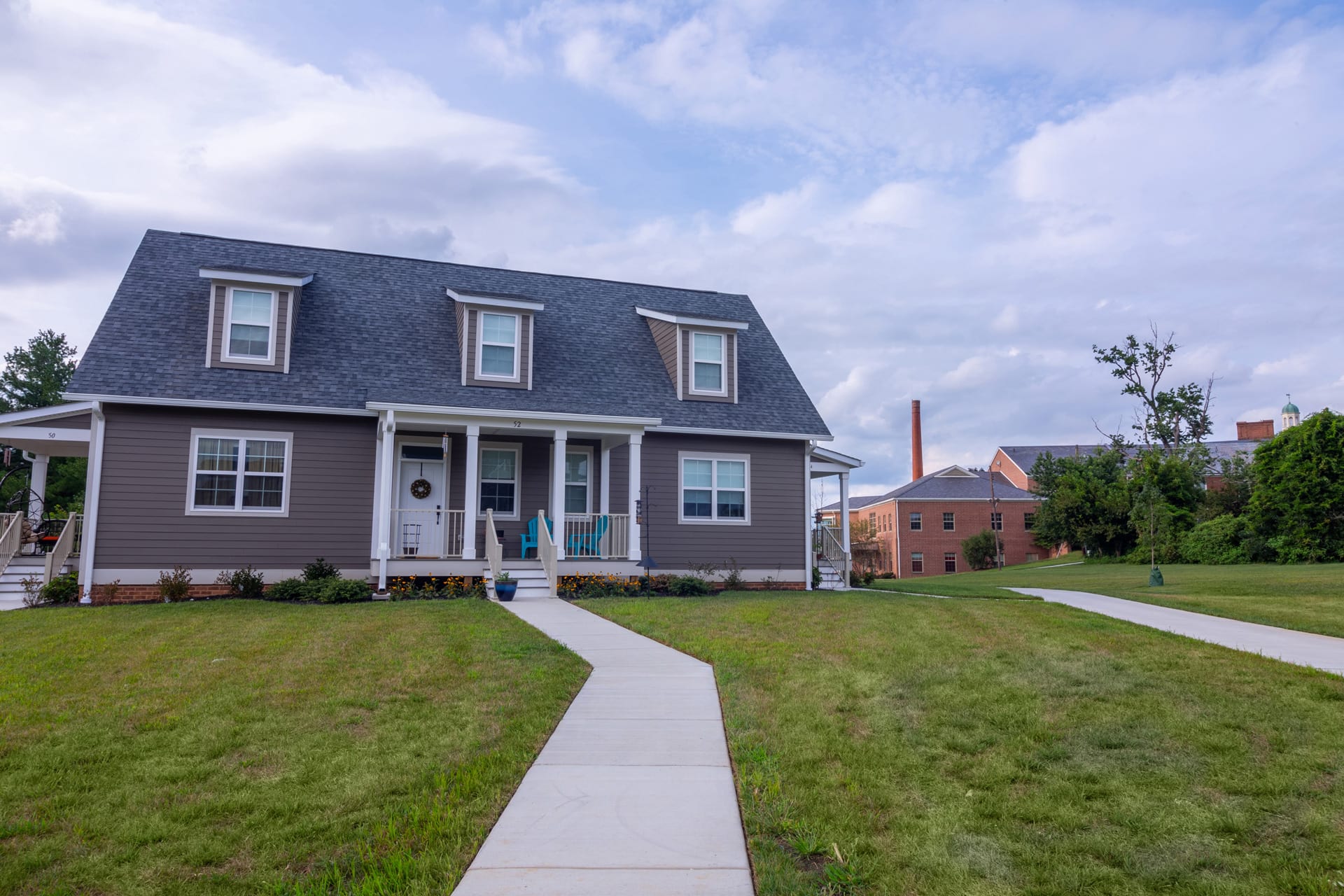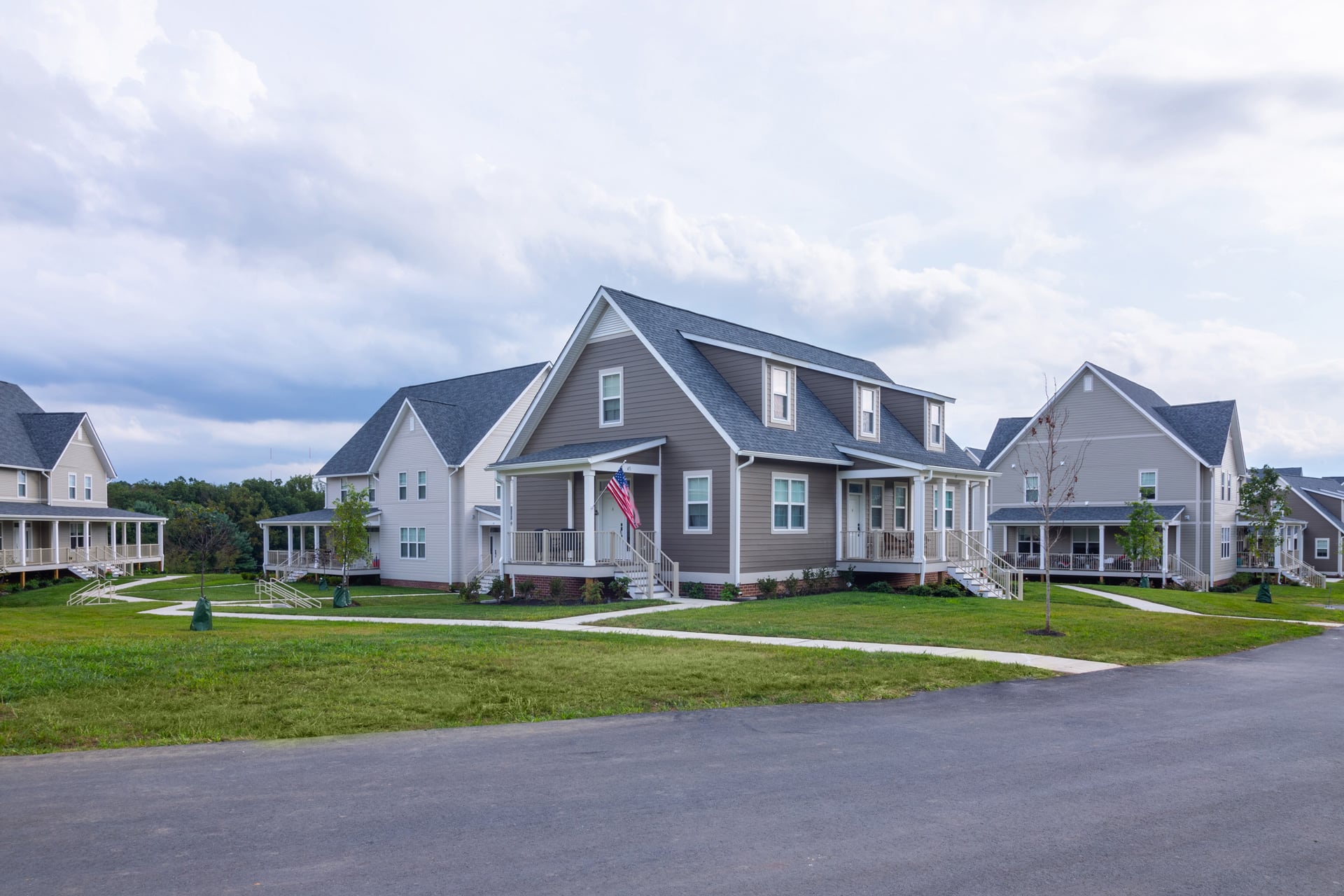 (Double-click for fullscreen)
MARC VILLAGE FACULTY & STAFF HOUSING AT MCDONOGH SCHOOL
Overview:
Currently under construction at the McDonogh School campus, the new faculty residences will provide nearly 40 new units for faculty members and their families.  Of McDonogh School's 177 member faculty, 20% live on campus. These new residences range from three bedroom/two car garage duplexes to one bedroom/one car garage carriage house layout apartments.  The residences were designed with large kitchen and living spaces to accommodate faculty/student gatherings which is at the core of McDonogh School's mission.  The farmhouse aesthetic blends these new residences with the pastoral 800 acre campus that was originally founded in 1873 as a farm school for boys.    Today, McDonogh School is a coeducational day and boarding college preparatory school that currently enrolls over 1,300 students from pre-kindergarten through 12th grade.
Location:  Owings Mills, MD
Client:  McDonogh School
Number of Units:  38 residences in 14 new buildings
Unit Size:  Approx 660-2,100 sq. ft.