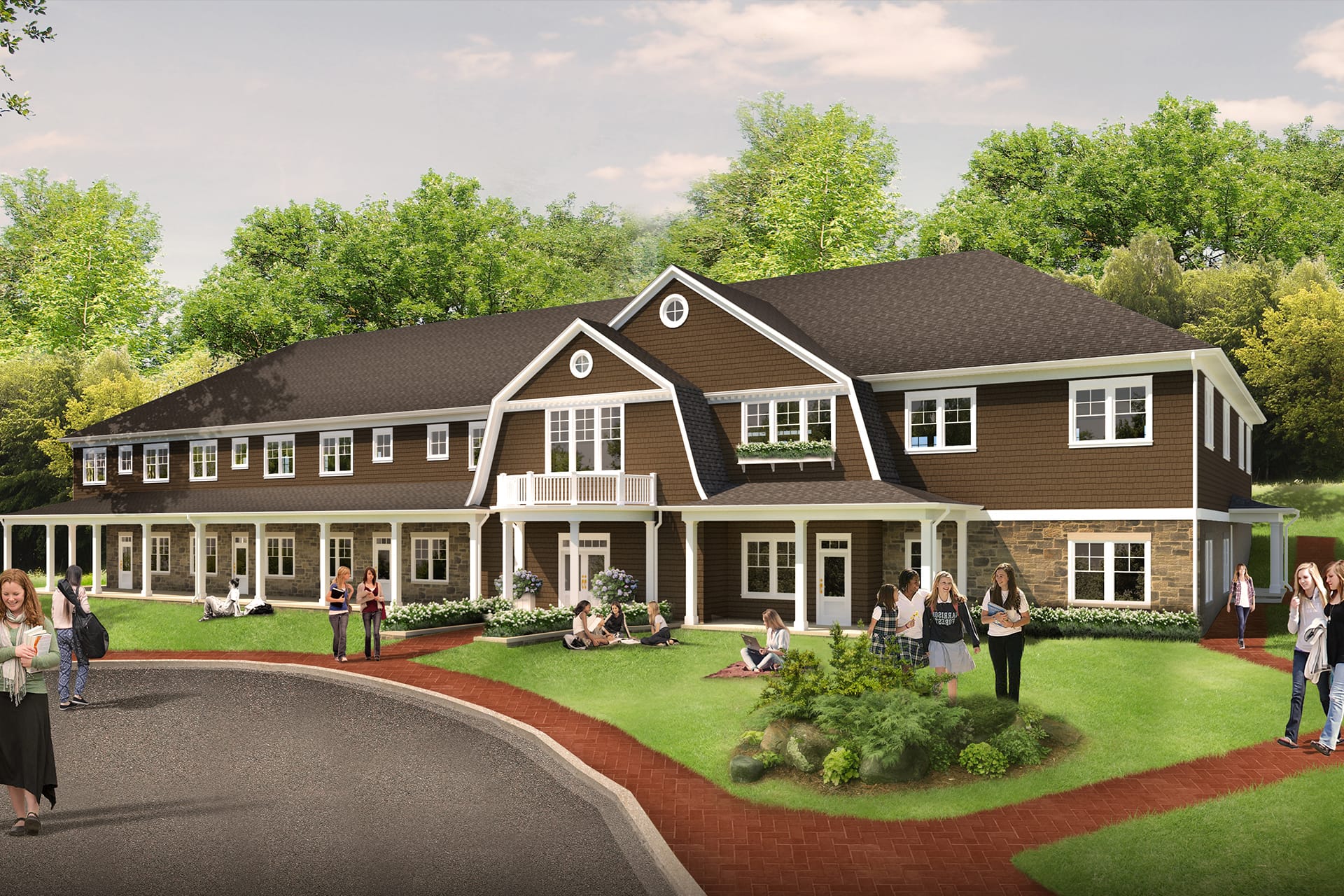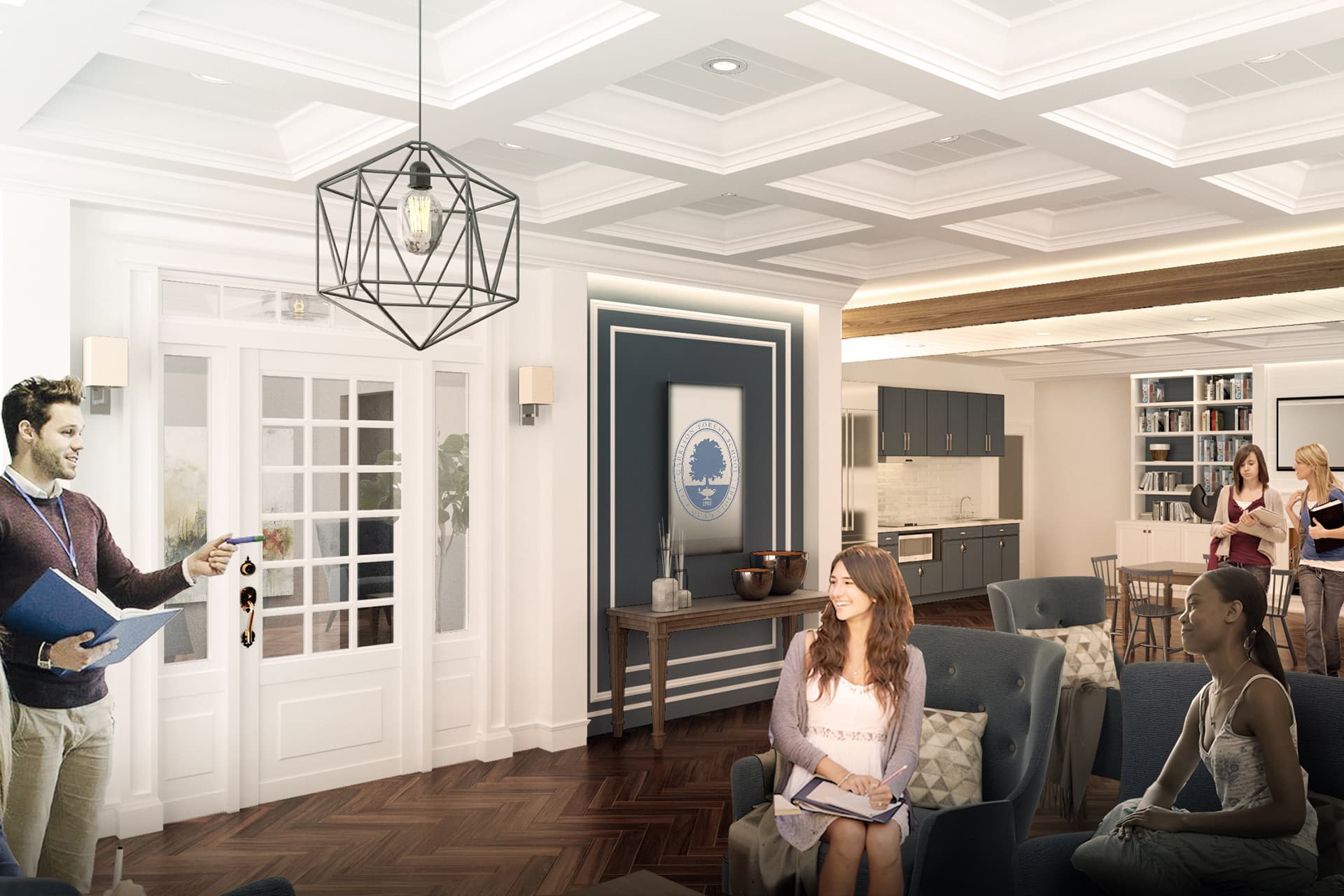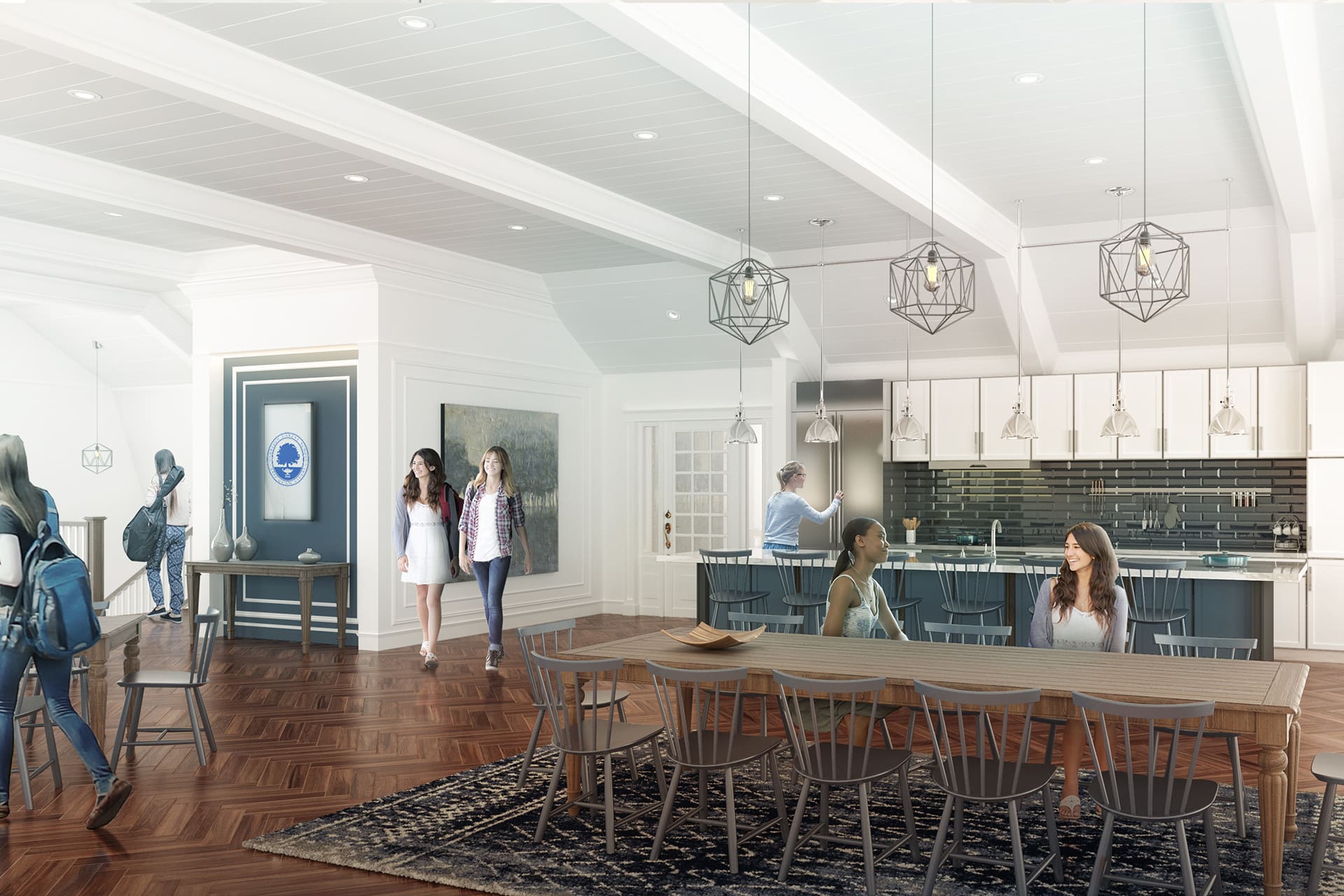 (Double-click for fullscreen)
GARRISON FOREST SCHOOL DORMITORY
Overview:
Curry Architects is designing a brand new dormitory building for K-12 private girls school, Garrison Forest, in Owings Mills, MD. The project consists of both interior and architectural design through construction documents and FF&E specification. The dorm will reflect the New England style of some of the other historic buildings on their beautiful campus. It will house 24 students as well as faculty and their families in the three multi-bedroom apartments. Students have a shared full kitchen, living room and study area with adjacent terrace in their common spaces. On the ground floor, there is a generous lounge complete with kitchenette and six multi-functional classroom/meeting spaces for campus wide meetings and events. The interior design focuses on clean and classic elements with white painted trim and wood-look LVT herringbone floors. There are pops of Garrison Forest's iconic blue school colors throughout. The long covered front porch will surely be a place of gathering during the fall and spring months for many years to come.
Location:  Owings Mills, MD
Client:  Garrison Forest School
Size:  approx. 16,000 sq. ft.