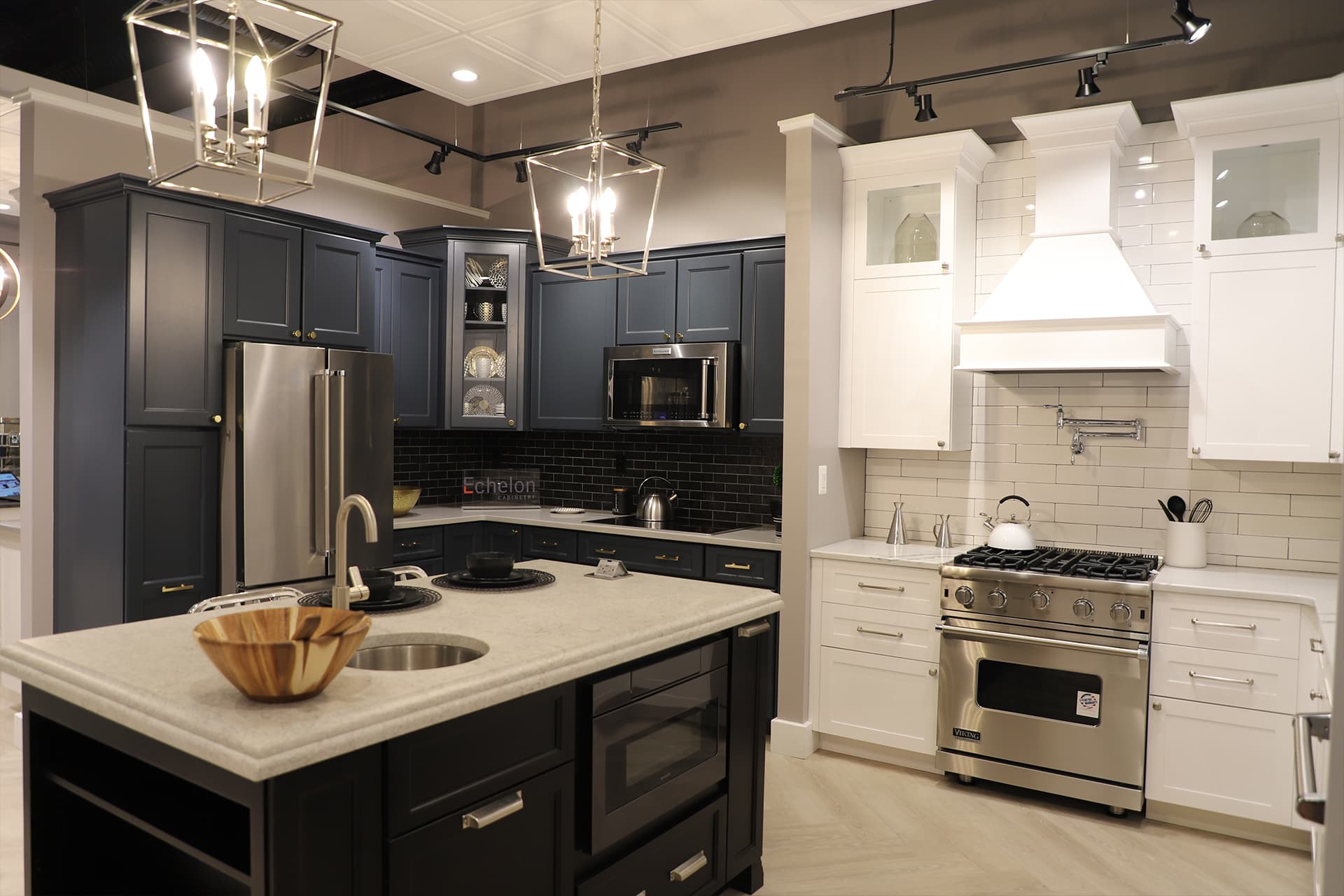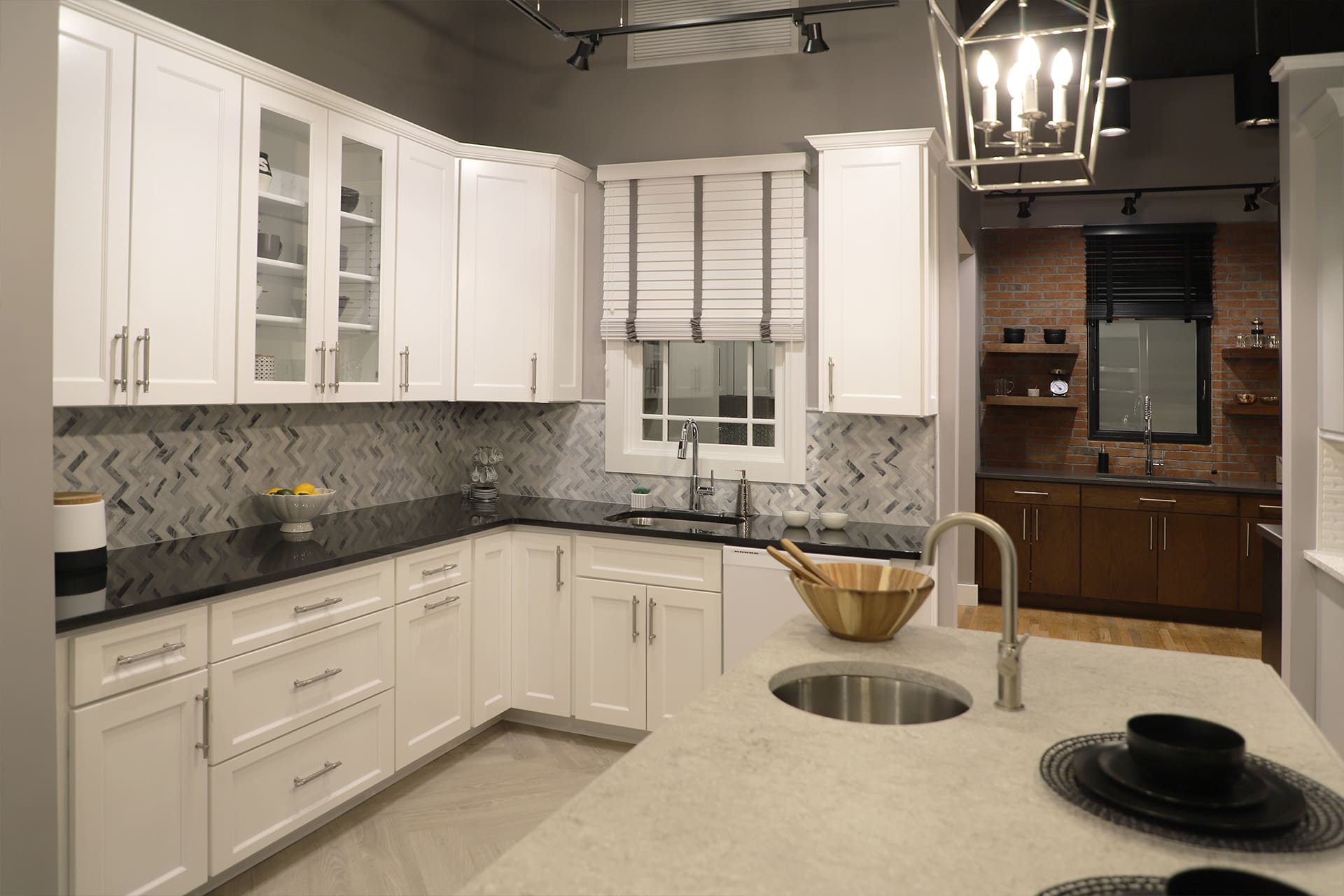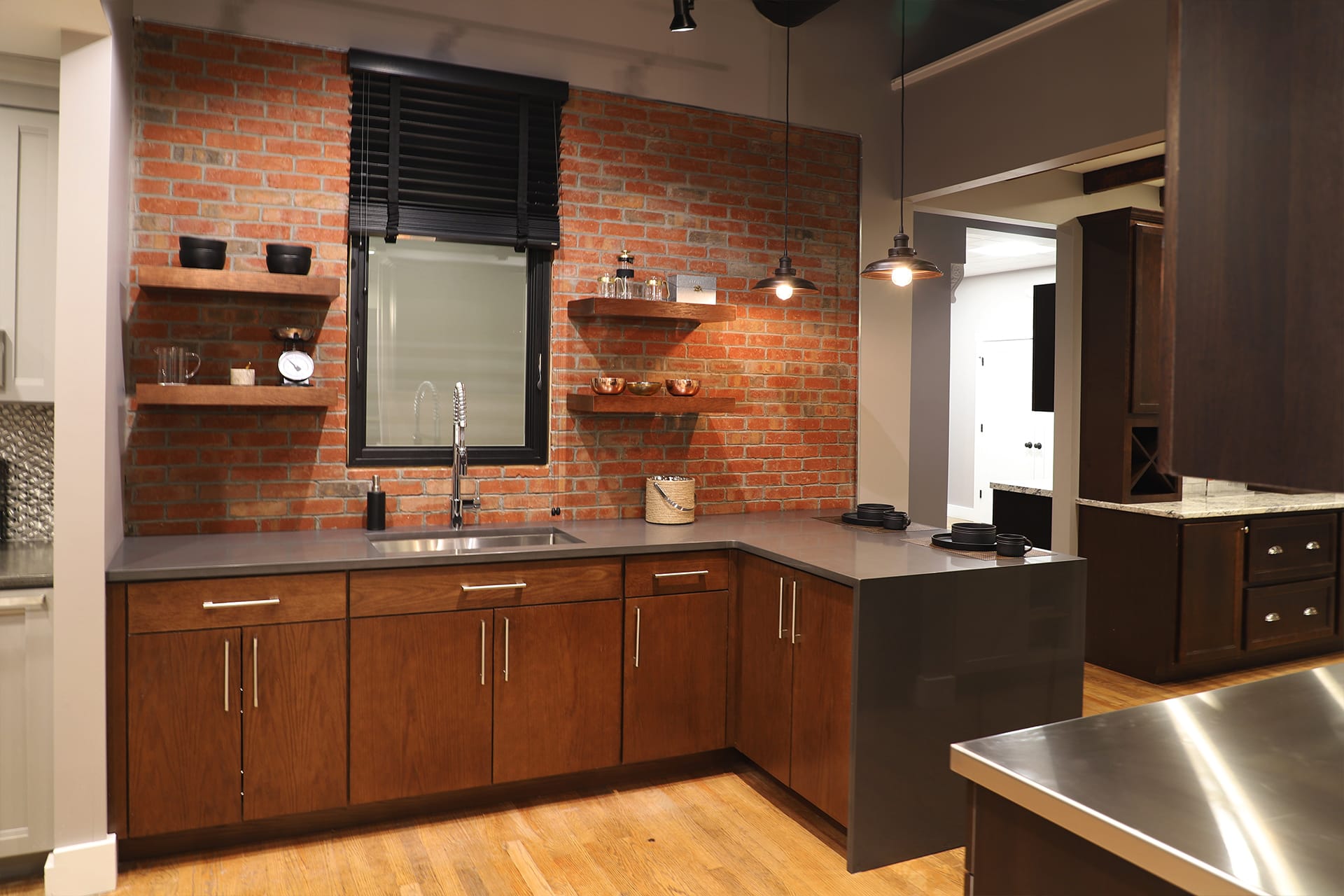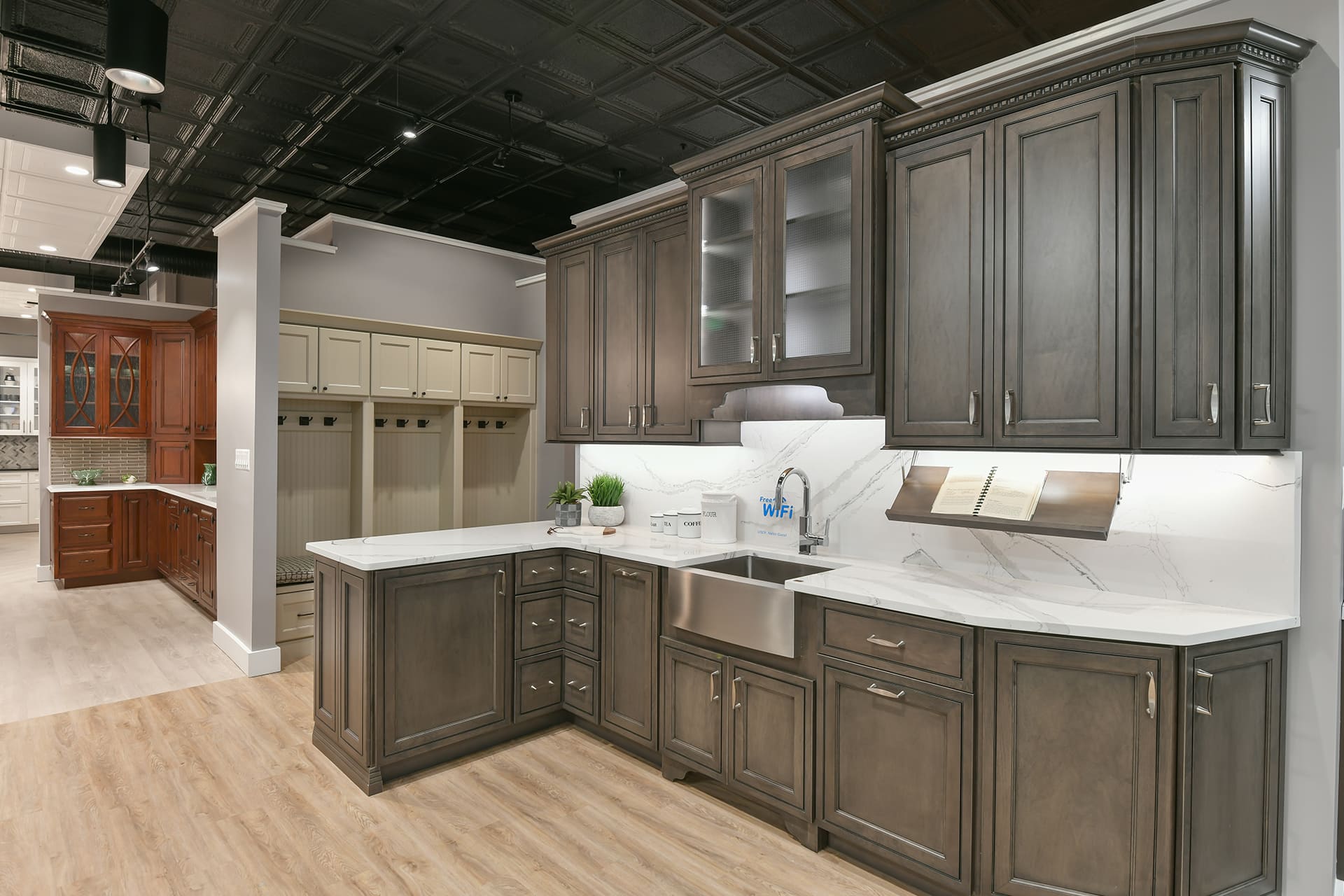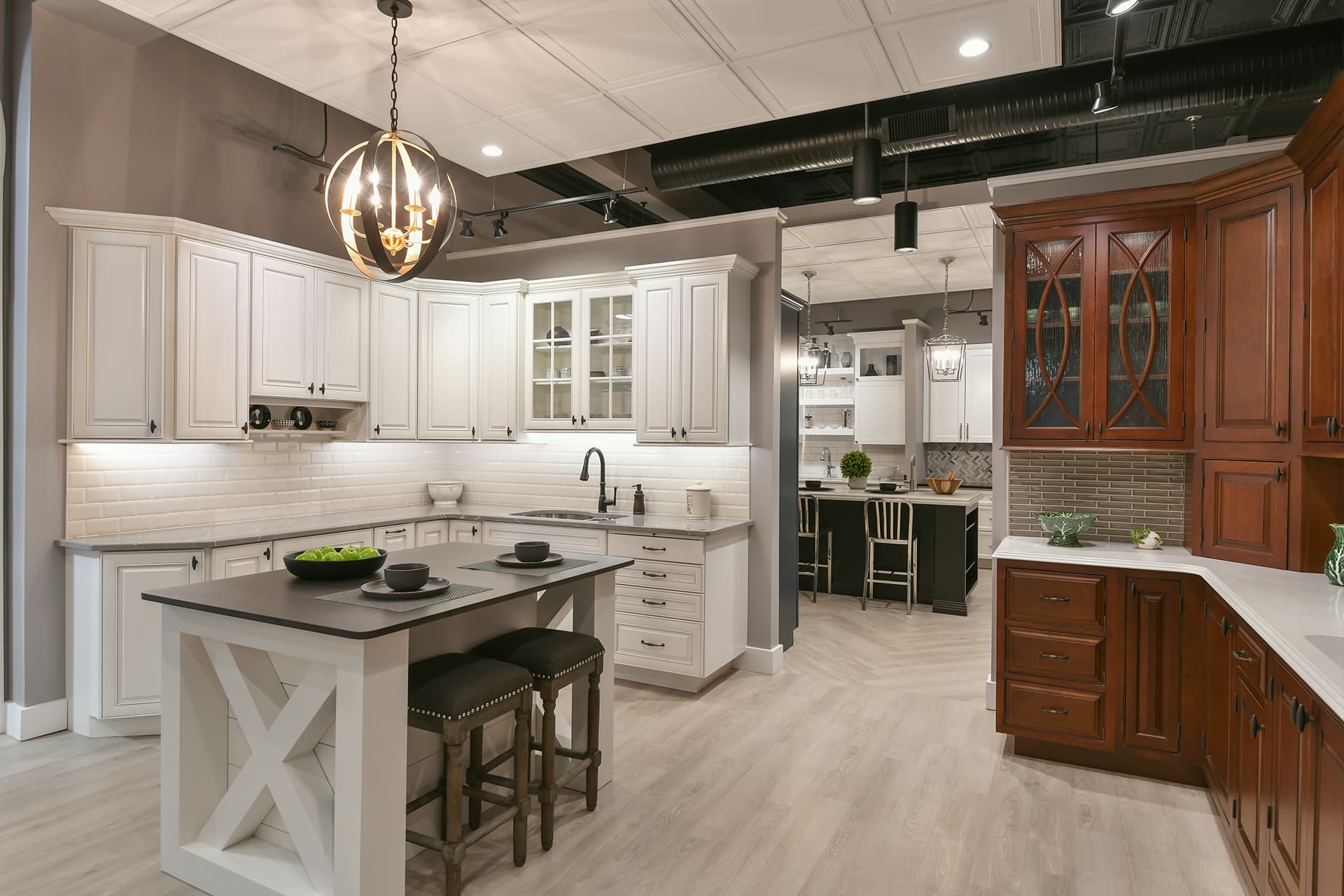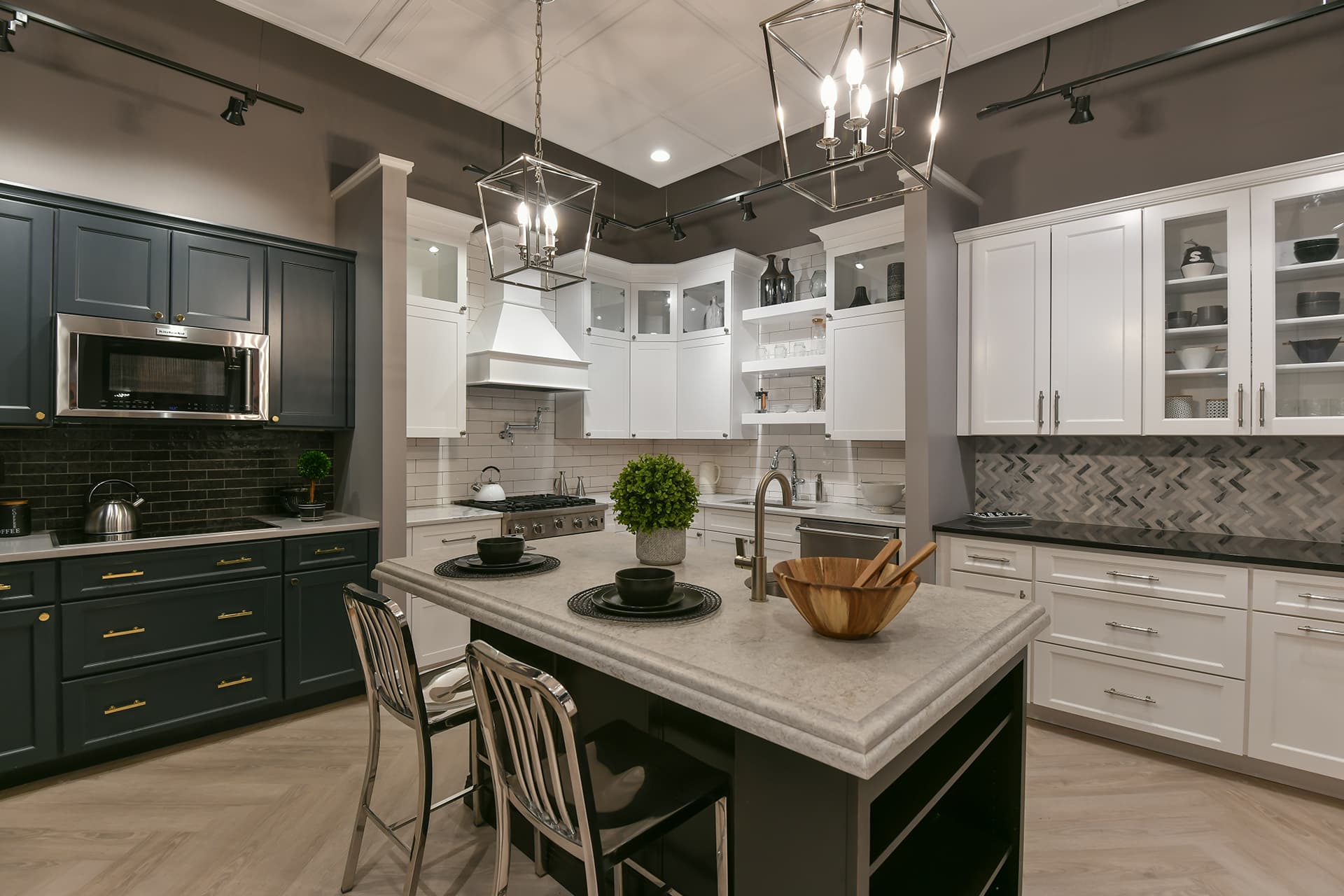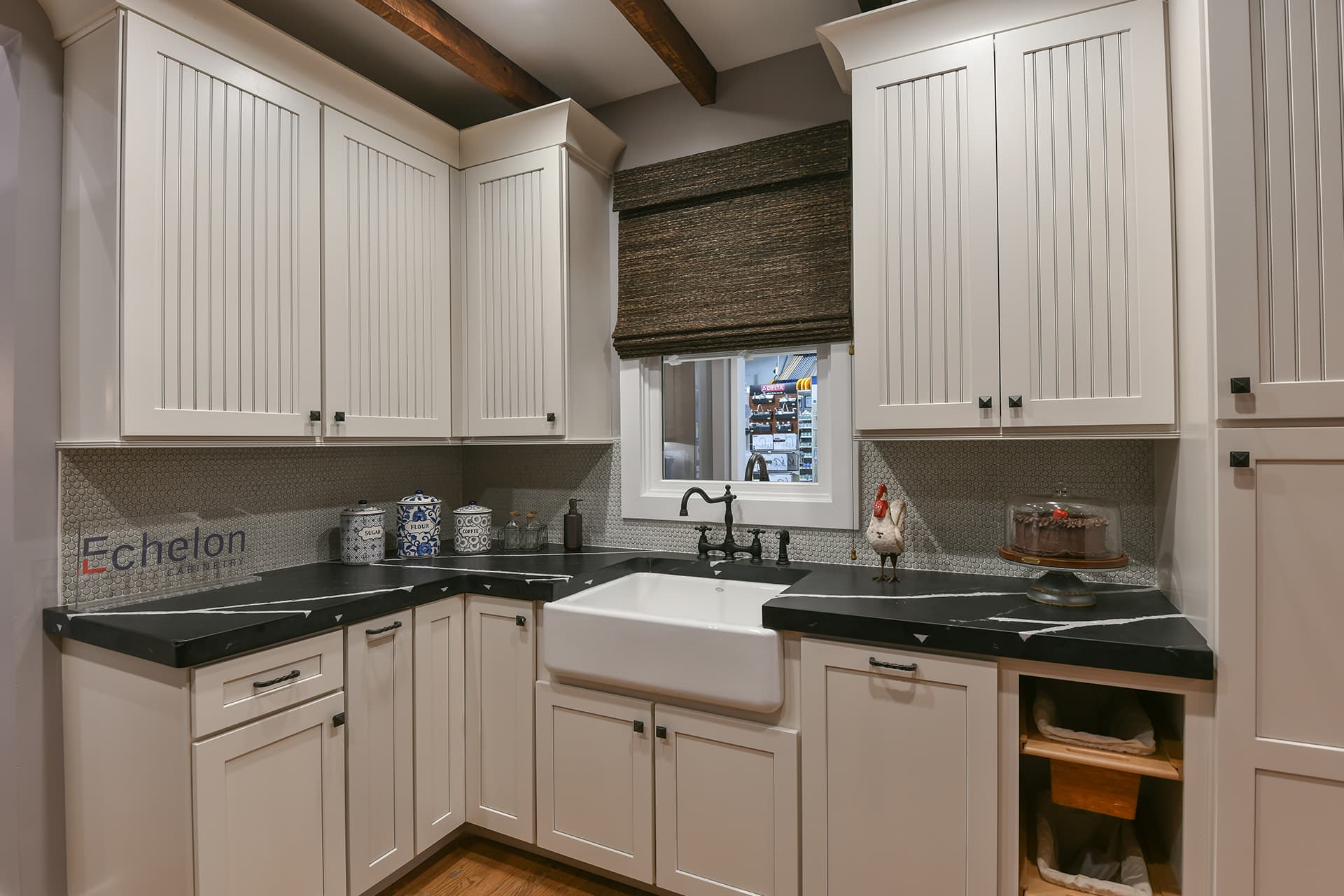 (Double-click for fullscreen)
KITCHEN AND BATH SHOWROOM REDESIGN FOR NATIONAL LUMBER
Overview:
Curry Architects Interior Design Studio had the challenge of designing over kitchen and bath vignettes and renovating the Kitchen and Bath Design Showroom for National Lumber. National Lumber, a family-owned and operated business, is nearing its 100th anniversary serving the Baltimore Metropolitan region. This renovation is a part of the business's ongoing efforts to make improvements to its facility as well as expand its reach into the residential improvement community.
Curry Architects redesigned a cohesive showroom environment that could complement the over 20 unique design styles of the kitchen and bath vignettes. Running a bleached wood-look LVT plank tile throughout helped to transition from different areas by changing the installation patterns while keeping the color and tone consistent. The suspended ceiling clouds created moments of intimacy as well as the ability to mount decorative light fixtures for that residential look. Original architectural elements like the pressed tin panel ceiling in the showroom was kept and repainted and other pieces like corbels were repurposed to provide a sense of the long history that the company has had in Maryland. The kitchen and bath vignettes range in styles to traditional farmhouse to ultra-modern and pulled upon the many manufacturers that National Lumber carries in their showroom. Even though the styles were diverse and finishes between hardware, counters, backsplashes and cabinets varied, the pairings in each cluster complemented one another to keep a natural flow between the space and allow customers to view similar options between manufacturers.
Scroll through the images above to see the transformation from before to after of the Kitchen and Bath showroom at National Lumber.
Location:  Baltimore, MD
Client:  National Lumber
Size:  2,775 sq. ft.