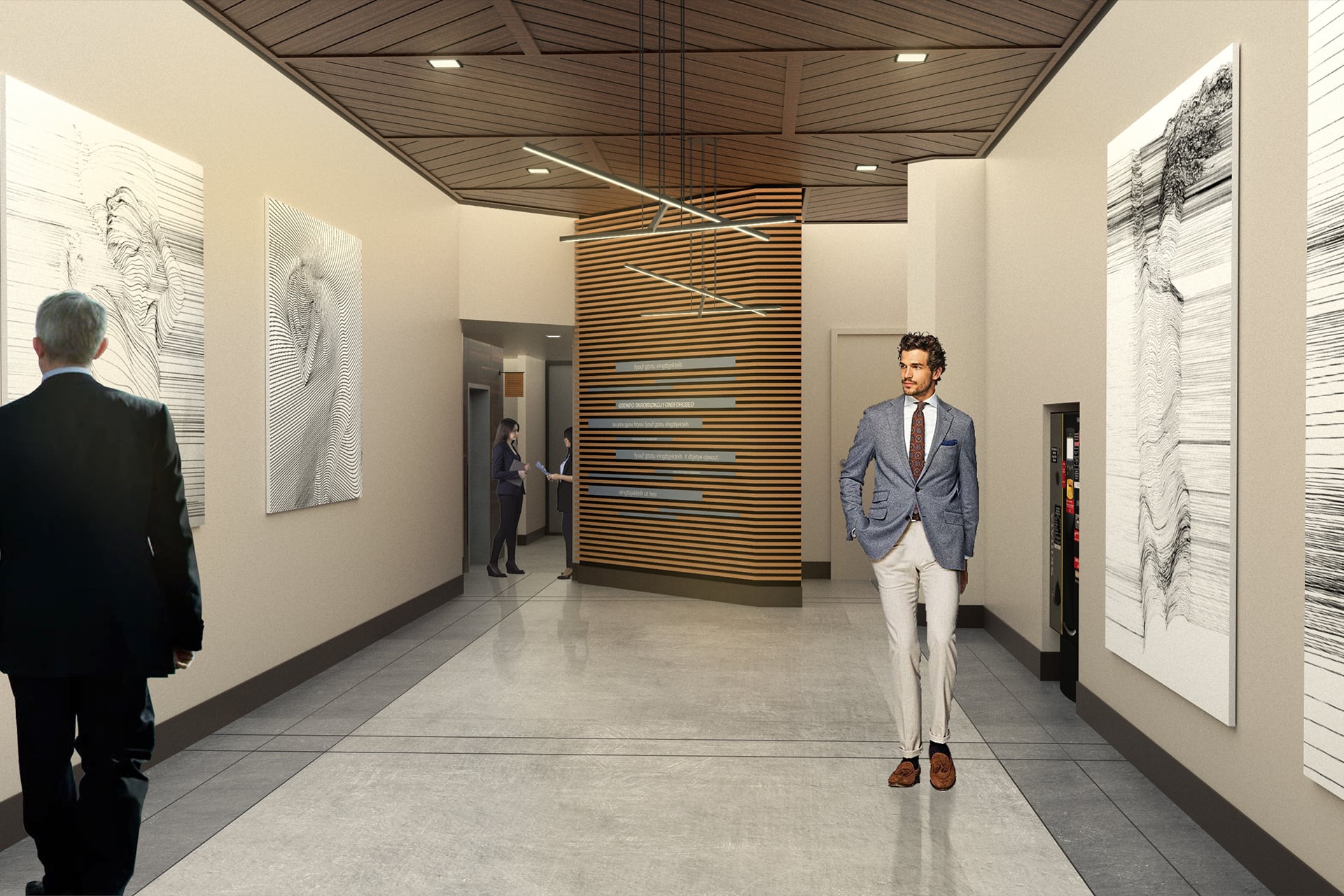 (Double-click for fullscreen)
MIXED USE OFFICE LOBBY CONCEPTUAL DESIGN
Overview:
Curry Architects Interior Design Studio team coupled with our talented in-house illustrators and renderers, can help you experience options for your space to find the best solution for your needs.
In this conceptual study, the Interiors Studio explored options for a lobby in a downtown Baltimore office building that holds a variety of businesses and at night has a bustling concert venue. The team married the durability of materials the late-night concert goers required, but maintained the feeling of a chic office experience for the upper floor tenants and their clients.
Using renderings and animations together with the traditional floor plans, elevations and sample boards, like the Curry Architects Interior Design Studio did for this project can help you solve your space's challenges and further illustrate the possibilities of the final product.
Visit our Contact Us page to see how we can help you with your next commercial or hospitality interior design project.